Track and field season begins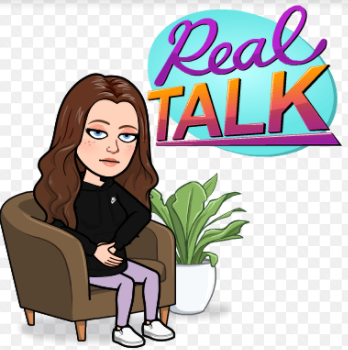 The track season has officially started with the first two indoor meets. The nerves had set in when Coach Eric Karr was reading the meet schedule with the people that were running and throwing in each event. Even though I was not in an event I was still going to go support them with their first meet. 
We finished practice on Friday and I went home still nervous for the people participating, but not as much as before since I was not throwing. 8:00 p.m. on Sunday rolls around and I am preparing my bag with everything that I am going to need for the day at UNI. As I was just finishing everything, I received a text for Coach Karr. 
"You will be throwing tomorrow for sure." 
Every thought was running through my head. I was not prepared to throw at the meet even though I had been practicing since Feb. 20. I had to repack my bag and put everything that I would need for sitting at the meet and now for throwing at the meet. 
I had prepared my bag without fully processing that I was actually starting my season on Monday at UNI. I had fully prepared myself to start my season on Thursday at ISU. When I was getting ready to go to bed many thoughts were going through my head about how I will do and I need to not stress out about how I am going to place since it is against all classes not just 2A schools. 
I had woken up thinking that everything that happened last night was a dream, when I looked through my phone and saw the message again. I had to re-prepare myself for the entire day. I got to school and went to my first and only class of the day. After the dismissal bell had rang, I walked to the bus not fully prepared for the day. We had almost a two hour bus ride up to Cedar Falls. 
While riding the bus I thought that I was going to take a nap, but once the bus started moving so many thoughts about how I felt, how I was going to do, and not wanting to embarrass myself ran through my head. Once we arrived at the stadium, everything calmed down, I knew that it was going to be practice and I did not need to take it so seriously. 
At 2:00 p.m., they were calling the first groups to come have their meetings to start shot put. I had gone down to support the other two throwers that were throwing before me. I was in the last flight that did not start until around 5:30 p.m. While I was warming up, I had started to think about everyone that I was competing against since I was going against 4A schools. 
 My flight was warming up in the ring. It was finally my time to throw. My first warm up throw was okay, but I knew that I could have done better. My next one was better, but I knew something felt wrong. My last warm up felt better, but not yet the best that I have ever done. 
We were beginning to start the official throwing. I was listening to the man that was announcing the names for the people that were next and he once he said my name every thought came back to me. Throw after throw I felt worse and the furthest that I threw was 31 which is five feet under my lifetime PR.
Leave a Comment
About the Writer
Rylee Gallaher, Staff Writer
My name is Rylee Gallaher and I have been in Journalism for one and a half years. I am involved in throwing on our PCM Track and Field team. A few things...