Cross country moves to PCM's stomping grounds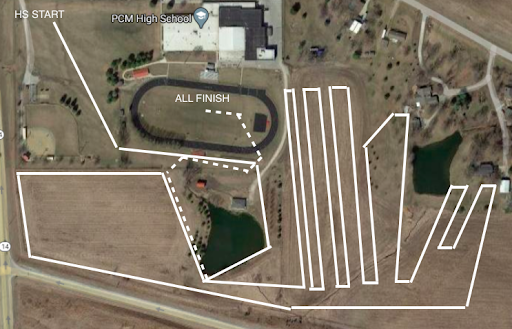 This year's home cross country meet looked a little different than previous years. This year the home cross country meet was held at the high school instead of the Gateway Recreation Golf Course. All PCM cross country fans and supporters were excited about this move. This 3.2 mile course was squeezed on the high school grounds but thanks to Keith and Linda Roorda they were able to use their land for the course. The course started out at the top of the softball field. Next it continued down towards the pond and did a loop around the pond. Then continued through the school property and went straight into the Roordas's property. The course continued to do 6 zig zags and then curved around the pond with the finish line on the PCM's track. An interview with head cross country Coach Eric Karr provided some insight on the home meet.
"The atmosphere was incredible, there were locals I had never met that came," Karr said, "and the announcing of placing throughout the race was cool."
Karr is very excited for this change. He has already begun to think about new changes.
"We have a lot of plans including better announcing and bigger and better teams as well. The cross country will run again next Thursday, Oct. 8 at 4:30 p.m. in Saydel.
About the Writer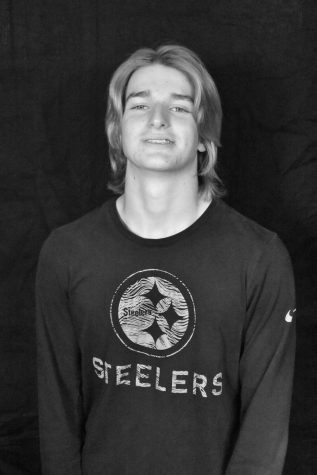 Mickey Mackewich
This my first year in journalism. My name is Mickey. I am in 10th grade and play football. I'm looking forward to writing stories and covering events this...