Why PCM needs a salad bar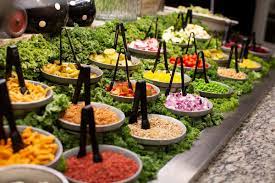 PCM High School does not have a salad bar. In the 14 years that Kristen Souza has been the principal of the HS, there has never been a salad bar. The hope had been for a choice of a salad entree daily to be added this semester, but due to a shortage of multiple kinds of lettuce (and the subsequent price increase) that plan was waylaid. Covid, the amount of student interest in a salad bar and the quality of the available produce have also been factors in the decision.
Both Principal Souza and the district's nutrition director, Kerri Roling, are optimistic for the implementation of either pre-portioned salads or an open salad bar where students can get their own mixed and matched toppings. The method of distribution will depend on the capabilities and staff available, as both are a lot of work. Regardless of which option is chosen, the wonderful women who cook and prepare the food for our students would have more work on their plate. Not only would it mean preparing more fruits and vegetables as a whole, they also have to follow certain guidelines on the portion sizes of the food. There are two main methods for distributing a meal, offering or serving. The part where that becomes complicated is when offering. The students still need to take the minimum amount of the different foods, so having them only receivable in at least the minimum portion, or having proper utensils that make it easy to grab exactly how much of what they need is essential.
Not to make things personal, but I myself had a salad bar when I attended Pleasantville in 8th grade. It was a very convenient option that many students used. I am a picky eater, so having the option of something consistent I know I will enjoy was wonderful. Because PCM doesn't have this option, on days where I do not like the lunch I simply don't eat. The worst part is that I don't even have it that bad, what does a vegetarian student get to do on days where they serve meat? They don't choose not to eat, they fundamentally can't.
At the time of writing, 33 out of 42 responses to a survey sent out to staff and students at the HS said they liked salad and supported a salad bar. A few of the students who weren't personally going to utilize the salad bar also supported it, as they agreed other students would benefit.
Roling provided the following statistics on fruit and vegetable consumption at the High School:
"Lettuce on regular day 20lbs;  on salad bar day 45lbs of lettuce is served 
On Chef salad days following vegetables are served roughly: 
carrots 20lbs
broccoli 6lbs
cucumbers – 24ct
tomatoes – 6 whole (diced)
cauliflower – 3lbs
peppers – 12ct (sliced into sticks)
With fruit on any given day 207svgs -276svgs of canned fruit 
If apples are on the serving line – can serve roughly 115-125 apples
Oranges – roughly 60"
Leave a Comment
About the Contributor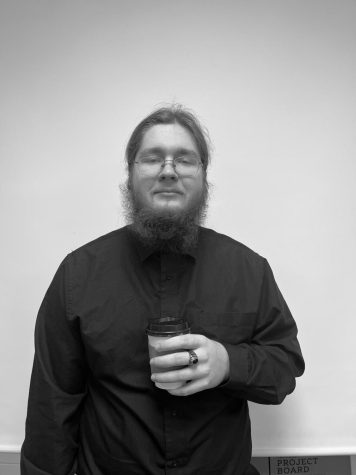 Dillon Jenkins, Staff Writer
My name is Dillon Jenkins and I am new to the world of Journalism. I am here because writing is my kryptonite, and if I plan on passing classes in college...