Meet a Mustang: Max Kimball!
Q. What activities are you involved in? 
 A. The play, speech, band.
Q. What do you plan to do after high school? 
A. I want to go to college.
Q. What is your dream job or life goal?
A. A Collections Manager at a museum.
Q. What are you currently watching? Or the last movie you've seen?
A.  The Devil and Daniel Johnston.
Q. What's your favorite memory from high school so far?
A. Hudson.
Q. If you could live anywhere in the world, where would it be?
A. On the East Coast.
Q. If you have a time machine where and what time period would you travel to?
A. June 8th 1876 34.116721° N, 107.243963° W.
Q. Window seat or aisle seat?
A. Aisle seat. 
Q. How hot is too hot? 
A. Anything above 80°F.
Q. What's your biggest pet peeve?
A. People chew loudly.
Q. What is your spirit animal?
A. I don't appropriate cultures.
Q. What's your favorite kind of gum?
A. Cool Mint.
Q. What is your go-to karaoke song? 
 A. Wanna Be by the Spice Girls.
Q. How many pillows are on your bed?
A. Two, I threw the third one out.
Q. What store would you rob if you had the chance and what would you steal?
A. A Bicycle store, and I would take all the 30 thousand dollar bikes they have.
Leave a Comment
About the Contributor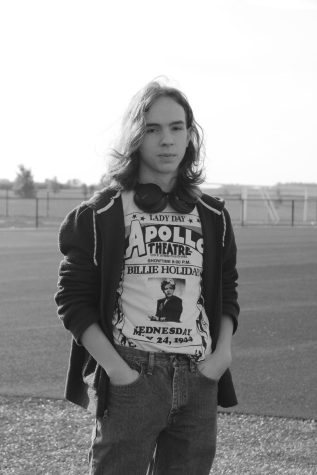 Justin Hall, Staff Writer
I'm Justin Hall and this is my first year doing Journalism. My work here often focuses on systemic issues and the stories of the people who face them....