A look back on recent Super Bowl halftime shows
The Super Bowl is a great time of year where everyone joins together to watch two of the best teams in the NFL duke it out and declare a champion. It is frequently the most-watched American television broadcast each year. Last year, over 99.9 million people watched it. As an effect of the high-viewership, many companies try to make the best advertisements they can for the Super Bowl because so many people tune in to see it. So the Super Bowl has an intense football game and fun ads, but what else does it have? What are the nearly 100 million viewers supposed to do during halftime? They watch the Super Bowl halftime show.
Each year, the biggest musical artists take the stage during the halftime of the Super Bowl. Sometimes the shows are great, and sometimes they are so horrible you change the channel (I'm talking about you shirtless Adam Levine). This year, The Weeknd is heading the halftime show. In celebration of the Super Bowl, let's look back on some of the most recent Super Bowl halftime shows.
2020: Shakira and Jennifer Lopez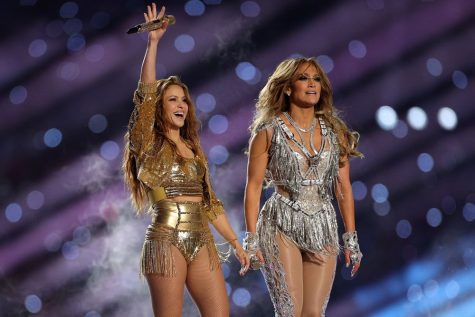 Shakira and Jennifer Lopez took the world by storm last year, and all I can say is that "their hips don't lie." The show was up-beat the entire time and these girls really know how to put on a show. They played some of their biggest hits like "Let's Get Loud" and "(Waka Waka) This Time for Africa." Their performance was iconic and will be remembered for its greatness for many years. 
2019: Maroon 5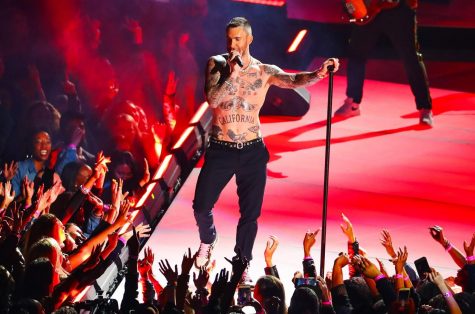 Adam Levine should have asked Shakira and JLo how to put on a propper show. It was boring, and might've been better if Mr. Levine had kept his shirt on because it was not a pretty sight. The highlight of this performance was when it stopped. Let's hope we never get a halftime show like this again.
2018: Justin Timberlake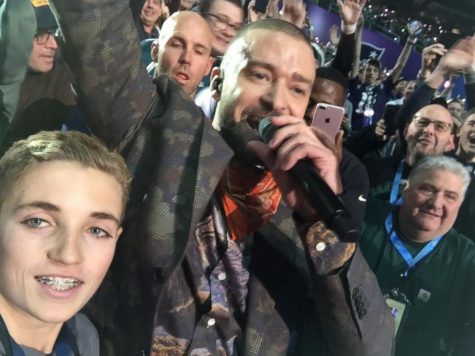 Justin Timberlake danced around the stage during his first solo halftime performance while singing some of his biggest hits. The most memorable moment from this halftime show wasn't the music, but Timberlake taking a selfie with a fan in the crowd. It was a great moment (even if the kid struggled to take a picture with his phone.)
2017: Lady Gaga
If there is anyone that can start a performance rappelling down from the rafters of the stadium, that person is Lady Gaga. She showed off her live singing skills and headlined the show solo which is a feat that not many could accomplish. Gaga ended her performance with the ballad "A Million Reasons" and jumped off of the stage while catching a football. The entire crowd was left to "Just Dance."
(To see a full list of Super Bowl halftime shows, click on this link: https://www.billboard.com/photos/6443761/most-memorable-super-bowl-halftime-show-performances)