Mustangs reaching for the broom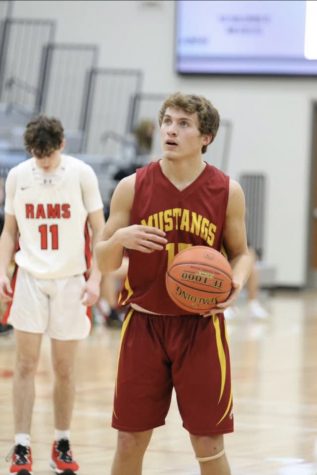 The PCM Mustangs and the Greene County Rams butt heads for the second time this season. The two teams were originally scheduled to play at an earlier date, but was rescheduled due to poor weather conditions. In their first meeting, the Mustangs took the W and are ready to add another one to their record of 7-8. 
"They're a pretty decent team," senior Sage Burns said. "We've beat them once and I'm confident we can do it again."
The Rams are currently 4-11 on the season. In their previous bout against the Mustangs, they were outmatched not only in points, but also in the rebound category as well. PCM won the battle of the boards with a rebound total of 37 to the Rams' 27. 
Junior Durant VanDyke plans to keep up that effort, leading the team in rebounds averaging 8.7 a game. 
"Rebounds can make the difference in games, and I just try to do my part," VanDyke said. In the recent Mustangs loss to Nevada, he cracked double digits coming down with 11 rebounds. 
The Mustangs' leading scorer senior Andrew Mitchell, averaging 14.9 points a game and shooting 44 percent from the field, says teamwork will be a big key for him and his team to get the clean sweep against the Rams. 
"I feel if we can get the ball moving around well, and we keep scoring, there's no reason we shouldn't take home the win," said Mitchell. 
Mitchell says he has full confidence in his team and doesn't seem to have too many worries about the Rams. 
"I'm just going to go out there and ball with the boys, just like any other night," Mitchell said.
Tip off for the Mustangs and Rams was supposed to be Feb. 4 at 7:00 p.m. at PCM High School, but the game was cancelled due to inclement weather.