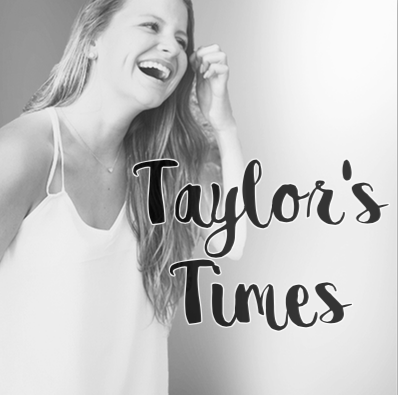 by Taylor Burns
*Flashback four years*
Spring. I'm finishing up my eighth grade year. I'm getting ready to start my high school journey. I'm excited.
Fall. It's my first day of high school. The upperclassmen are intimidating. I'm a little nervous, but excited for what these next four years have in store.
*Fast forward four years*
Fall. It's my last, first day of high school. It's crazy how fast these four years have gone. I have learned so much and became friends with so many different people.
Present day. I am writing my senior column today, which means I am almost done with high school. Not including today, I have three school days left. When this column is printed, I will be in Chicago on my senior trip, completely done.
I have mixed feelings about high school. I am definitely not going to miss it. On graduation day, I am not going to stand in my gold robe in the middle of the gym thinking I never want to leave, because I do.
However, I am going to miss the friends I've grown close to since Kindergarten. I am excited to see where they go in life. I am happy to say that I will have known them when they're following their dreams.
I can't believe this is real. People say all the time, Don't wish away your years. They fly by too fast. And while I do agree it flies by fast, I really can't wait to be done. Not necessarily because I hated it, because I didn't, but more because I'm excited for my future.
I want to genuinely thank everyone who has helped me through the ups and downs throughout high school.
First Mia: Sister, sister. We've grown so close as you've come to high school, and now you're a sophomore, and I am graduating, so I won't be around anymore. I hope this makes us grow closer because I honestly don't know what I would do without you. You are the one who knows the most about me, good or bad. I'm so thankful for you, and will miss you so much next year.
Devon: Remember when we started dating in Oct. of my freshman year, and nobody thought we would last? Well look at us know. Almost four years later and you're still not sick of me. I can't wait to see what the future holds for us. You've taught me to appreciate all the good things in my life instead of dwelling on the bad. You have motivated me to be a better person, both inside and out, and I love you so much for that.
And last, but definitely not least, parents: You've been with me since the beginning, and without you two, I wouldn't have been able to succeed in everything I've accomplished, and I thank you for that. You have taught me to go after my dreams and never look back, despite everything that might hold me down. It's going to be so different without you two next year, but you've taught me everything I know, so I will be just fine.
This is my last story in The Outlook, and I want to thank everyone who's helped me along the way with my writing. It's been a great ride PCM, so thank you to everyone who has helped me get to where I am today.