Mustangs trot their way to victory
by Brady Fagen
The Mustang's varsity football team is off to an average start this season with a starting win record of 1-1. Their first game was a loss to rival Pella Christian. However, their second matchup ended with a Mustang victory versus the Montezuma Braves on Sept. 2. The final score of the game was 34-12.
The game started out quite slow. By the half, the score was 13-6 in the Mustangs' favor. The second half started to pick up when PCM scored touchdown after touchdown. The Mustangs had a great offense against the Braves. It didn't matter if they ran the ball or passed it down the field, they managed to get it in the end zone somehow. Sophomore Wes Cummings led in rushing yards with 19 attempts for 148 yards. He managed to get three touchdowns, and one was for an incredible 50 yards. Senior L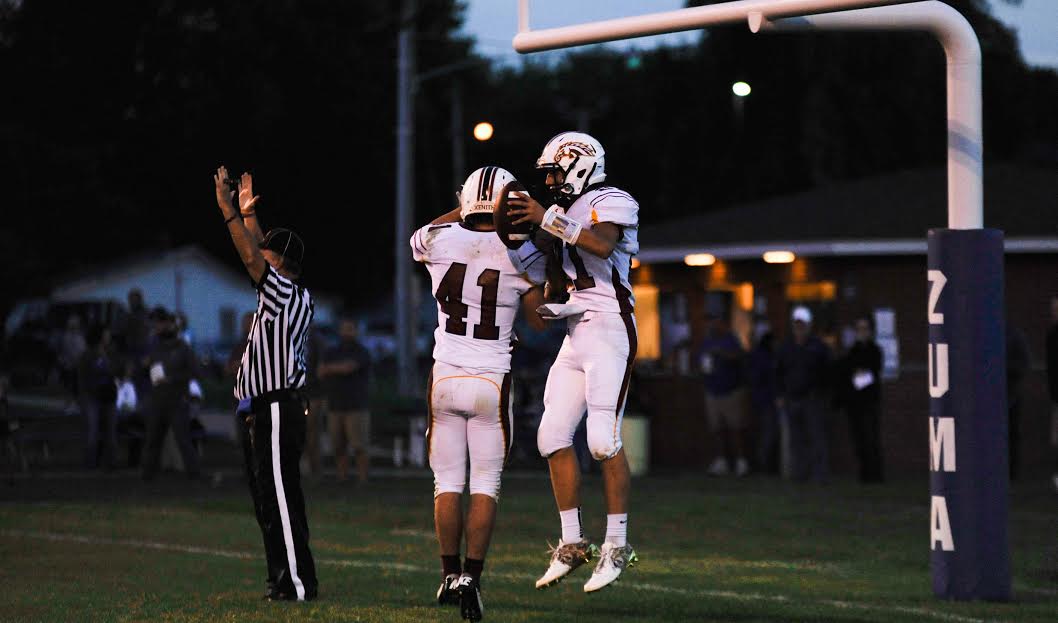 uke Greiner topped in receiving yards with 53. Senior Sheldon Speers worked his magic with the ball. He ended up going 12-15, passing it for 125 yards.
Our offense came after the help of the defense with the first time starter junior Ivan Young had his first interception of the season.
"I felt pretty good and lucky at the same time," Young said.
Sophomore Isaac Telfer did the Mustangs good, having nine and a half total tackles, stopping Montezuma's best tailback, Carson Losure, to 46 yards on 17 carries.
PCM fought hard; their time and effort in practice really showed on the playing field. Our Mighty Mustangs will play at home on Friday, Sept. 9, versus the Albia Blue Demons. Start time is 7:30 p.m.