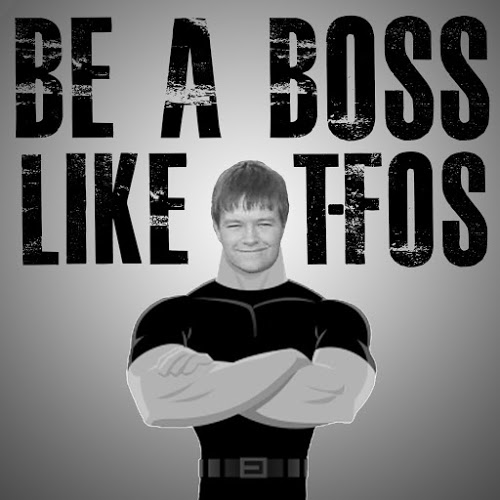 by Tyler Foster
As you know, I am an Iowa Hawkeye fan. And I'm not going to lie and act like I saw this football season coming. In fact, I can't imagine how any Iowa fan realistically saw a 7-0 season coming into the season, and that is NOT including the injuries this team has battled through. Iowa is a perfect 7-0 headed into their much-needed bye week. It's perfectly okay to dream of the College Football Playoff. I know some people believe in superstitions and that you will, "jinx" the Hawks if you go around saying it's possible. However, in all honestly given the remaining schedule, it isn't crazy to think 12-0.
Just think, 12-0. Before the season, many experts predicted 7-5 as a very likely finish, and that was before we knew senior defensive end Drew Ott would be gone for the year with a torn ACL. Before we knew we would be missing two starting tackles and play a true freshman at tackle and guard.Before, leading receiver Tevun Smith went down with a sprained knee, along with a few more injuries. Head Coach Kirk Ferentz has done an outstanding job and is at this point in the season very likely to be one of the candidates for National Coach of the Year.
People everywhere have criticized Iowa's "cupcake" schedule. But let's look at the facts. Fact: Iowa up to this point has had a tougher schedule than the following teams in the top ten, according to Jeff Sagarin's strength of schedule: #1 Ohio State, #2 Baylor, #3 TCU, #4 Michigan State, #6 Clemson and #9 Florida State. That's six teams, and did you know there are only two teams IN THE COUNTRY to have two wins over a ranked opponent? The first one is a college football juggernaut who has absolutely dominated the college football world lately: Alabama. Do you know the second? It's Iowa.
It's pretty crazy to think Iowa has a legit shot at a the Rose Bowl, and dare I say it, the College Football Playoff. The team from smack dab in Midwest USA, a team that doesn't get the five-star recruits because Iowa is, "just a bunch of cornfields." And to be honest, most writers have no clue what or where the University of Iowa is. I can't tell you how many times I have had to listen to reports call Iowa "Iowa State", or vice versa. I literally just read an article on ESPN saying the U of I was located in Des Moines.
So, Hawk fans, please make sure to have fun and enjoy being one of the best teams in the country while you can. Because much like I'm learning with high school, time not only flies by, but you never appreciate things until they're almost gone.