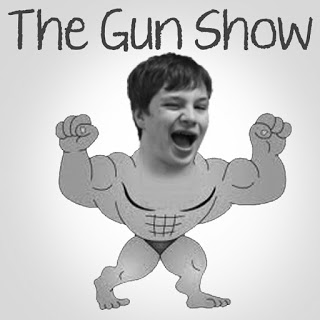 by Gunnar Davis
Hey guys, I want to tell you a story about myself that's kind of hard for me to tell. But I want to tell it not for me, but for you. It's about my junior year of football and quitting.
I spent my first two years of high school football like most players. I played freshman football and then played with the junior varsity team my sophomore year. I spent that fall getting continually beaten on by three seniors. Hey, it only made me better, and I knew they were graduating that year. That meant my junior year was going to be my year. I was going to be the guy. Or so I thought.
I worked pretty hard in the offseason that summer. I hardly missed the morning workouts. When I would check in Coach Bonnett's office, I was always the first Right Tackle on the depth chart. But once football rolled around, it was evident that I wasn't performing as well as I needed to be. I was slow. My footwork was horrible. I was missing easy blocks. I continually had coaches yelling at me. I couldn't take it.
Finally, Bonnett took me off the first team offense. I was a wreck. I felt like a disappointment. All the coaches' and players' hopes in me were gone. Anytime anybody asked me about football, I turned my head away and spoke quietly in embarrassment. I hated football. There I was, a junior lineman who would probably would never see the field.
I finally had one practice where I stepped the wrong way on punt team, and the coaches yelled at me so much that I just lost control. I yelled back. It was not a good day. That night I sat in the locker room, and I gave myself an ultimatum. Either stick it out, or quit. I struggled with the choice, but I ultimately chose to persevere.
Everyday I went to practice and I tried to look at it as I GET to be here. Not I HAVE to be here. I tried to keep quiet and just get better. I put my head down and worked. With that mentality, by the end of the year, I was playing my best football.
I spent this past offseason working harder than I've ever worked. I showed up to morning workouts almost every morning. Progress was finally showing. I lost 20 pounds this summer, and I'm in the best shape of my life. My teammates even voted me Captain, and I didn't even start more than two games last year.
The fall of my junior year was one of the worst times of my life but also one of the best things that could have happened to me. I am who I am today because of football.
Don't give up. You'll never know what might happen.