PCM facility updates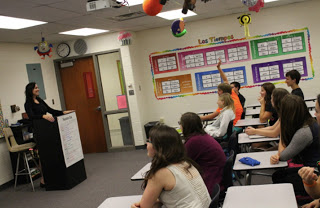 by Tyler Foster
PCM Director of Operations Jeffrey Shannon and his crew of hardworking custodians had a very busy summer. With a lot of renovations to be done to the high school and projects that needed to be cleaned up, they got right to work.
Removing the televisions out of all the classrooms was a big step. The school used to use the TVs to view daily news from Channel One News. Now, the school has taken out the old televisions from the corners in every room and completed the switch over to CNN Student News with Carl Azuz. Also, the school will be adding two.
The team also did jobs such as moving Mrs. Kellie Jacobson's old Spanish room, located on the north side of the building, to the old computer lab, located in one of the middle rooms of the school. Meanwhile, they put new carpet into Jacobson's and first-year English teacher Mrs. Christina Palmer's classroom.
PCM summer custiodian Gunnar Davis said of one of his favorite renovations, "When we went down to the outdoor classroom, we cleaned up all the junk out and whatnot that was down there. It seemed so much more presentable."
Although the school year has already started, don't expect this crew to quit on the job. They will continue to make PCM a safe and enjoyable environment.