PCM's Voeller brings mental health to community
Among recent years conversations surrounding mental health have been growing into more and more of a popular topic especially in the education system. We hear time and time again about the poor mental health many students have experienced and aren't able to get the resources they need to fight their battles. 
Senior Trey Voeller has been an avid supporter of the mental health conversation in our community and is passionate about doing everything in his power to break down the harsh stigmas that come with it.
"I stopped to look at our community and it was evident that when we weren't necessarily coming to school on our mental health day that we had, students were wanting resources so that's why I thought it was important that students here have this day," said Voeller.
This year, Voeller decided to bring these resources to students with a health advocacy fair including 38 different businesses and non-profit organizations that represent both physical and mental health to allow PCM students to find an organization they are comfortable talking with about any topic. Voeller explains that he came up with this idea after hearing an alarming statistic.
"I came up with the idea after hearing from a legislator a year and a half ago that Iowa out of the Virgin Islands, Puerto Rico, and the 50 states is 51st for mental health resources and so I really wanted to address this issue as I looked at our community and it was evident that students needed resources to talk about some of these topics but also to know where to turn to in times of hardship," explained Voeller. 
As this is Voeller's second year putting on an event surrounding mental health, the determined senior listened to the complaints he was hearing from students about not having the resources they needed; he took it upon himself to organize this advocacy fair. While it may seem easy to find businesses and organizations that provide a mental or physical health service Voeller explains that it was much harder than that.
"So you definitely have to be flexible with anything that you're planning in life but for me it was just taking the initiative to find organizations that provide resources for our community. A lot of issues that I had last year were finding organizations that but they wouldn't serve Jasper county, and so this year I was able to connect with Jasper county department of health, they were able to help me find these local support groups and organizations to give these resources to students so that was probably the main thing," explained Voeller. 
Hopefully these resources were able to help at least one student find the resources they needed to aid them in overcoming their mental health struggles. As Voeller is a senior this year we hope that someone is able to carrying on the legacy of advocating for the PCM community and working to provide students, staff, and other community members with these resources.
Leave a Comment
About the Contributor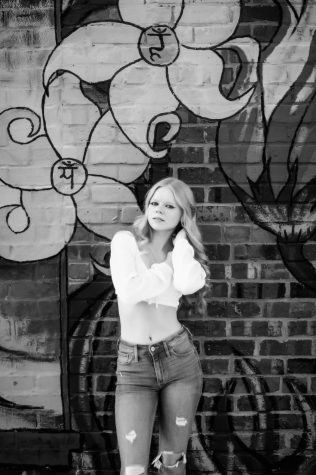 Emma Hiebert, Staff Writer
Hi! My name is Emma Hiebert and I am a senior this year at PCM, this will be my second year in Journalism. I am also involved in cross country and this...