Track and field update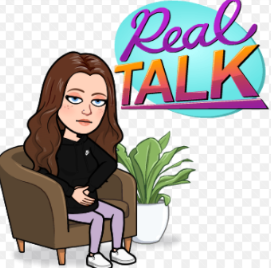 We have not yet had our first outdoor meet, but we have continued practice. After competing in the first two indoor meets and practicing, I feel more confident in my throwing. Compared to last year, I have made sure to ask people for their input on my form and what I need to change to become a better thrower. One thing that has helped me the most this year was going to a camp the day before the season started. Being provided with information on what stretches I need to do before throwing and what is the most important part of my form was helpful. Coming to practice with already having an understanding of what I need to focus on really confirmed that I was more confident. 
I have made sure to focus more on my form than my actual strength behind throwing. Having perfect form is more important than being the strongest one. Even though I work out two or three times a week during practice on top of working out in Fitness on Tuesday and Thursday and every other Monday, I try to make sure that I incorporate workouts that help with my balance since that was one of my biggest weaknesses. I am trying to make sure that I perfect my form before our first track meet on Tuesday, March 28. 
A few of my goals for our first meet is to first throw shot put over 33 feet, second throw discus 90 feet and third do not fall while spinning for discus. Reading that might be hilarious, but it is seriously one of my goals. I am always scared to fall. Sometimes my feet decide to move into the right positions and get twisted up in the center of the ring. Some people do not have this problem, but I have shorter legs that make it impossible to clear the entire ring in two steps.
 I am working on myself and making sure that I am helping the rest of the team. If they ask me to watch them, I try to correct them on little things that I notice or just let them know what I do instead. One thing that I make sure to do at every practice is make everyone feel like they are a part of the team. Simple things like cheering them on while they are throwing or even just watching them to let them know that I care is something that I do. As a senior on the team, I want to show the underclassmen how to act and appreciate everyone on the team.
Leave a Comment
About the Contributor
Rylee Gallaher, Staff Writer
My name is Rylee Gallaher and I have been in Journalism for one and a half years. I am involved in throwing on our PCM Track and Field team. A few things...