Stangs finish second at district tournament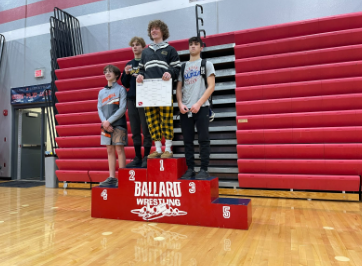 This past Saturday on Feb.11 PCM's Varsity wrestling team muscled their way through the district tournament at Ballard High School. 
New this year, class 1A and 2A wrestling has adopted new changes to the previous set up of the season, the season no longer wrestles in a sectional tournament. Previously, the team would attend a sectional tournament where the top two wrestlers would qualify for districts. After major changes the two classes will join in with traditional 3A set-up where all three will now use district tournaments to decide individual qualifiers for the state tournament. This means that there will now be 24 wrestlers in each weight class at the state wrestling tournament allowing more chances for a shiny ticket to Wells Fargo this year. 
With these new changes the entire varsity wrestling team was able to wrestle at the district tournament for the first time. The team knew this would be a tough tournament but PCM brought their A game. Freshman and previous state champion at the junior high level Tucker Wheeler secured a second place finish at 138 sending him to Wells Fargo this week, "I'm pretty excited, I think I can wrestle better than I did tonight and hopefully do well at state next week." said Wheeler.
"Tucker's wrestled well all year, I wouldn't be surprised to see him medal" explained Head Coach Jeff Nickelson. "He's a kid that a lot of the other schools won't be prepared for, they haven't seen a lot of him and he has a little different style and I expect him to go out and fight. We're excited to see where he ends up."
 Freshman and 106-pound wrestler Kaliber Fry placed third in his weight class along with Freshman Zach Richards at 120, Junior Remington Fry at 132, Senior Will Vanderpool at 160, Junior Wyatt Wheeler at 170, Junior Nate Richards at 195, and Sophomore Kaden Clark at 285. 
 Junior Hewitt Brinegar at 145, Sophomore JeffreyMcDanel at 152, and Senior Donovan Nickelson at 182, all secured a fourth place finish at the tournament. 
"I think we performed fairly well. We just didn't finish higher than a lot of the seeds we had. We knew it was going to be tough for all the kids at all the weights." explained Nickelson.
"This group of kids has wrestled well all year. They've worked really hard in the room, they have a good attitude. They're one of the most hardworking groups of kids we've had and we're pretty young so we'll get most of them back."
With the 2022-23 wrestling season coming to an end for all but one Nickelson shares his excitement for the future season, "Next year will be a good year I'm sure, we just finished a little short of where we wanted to but we finished in second place and we have one qualifier, that just tells you the depth of our team. We had a lot of kids that got third and fourth which is just short of going to state."
Wheeler will wrestle on Wednesday Feb. 3 at the Wells Fargo Arena, be sure to keep an eye out for results as our local state qualifier takes on the best in the state.
Leave a Comment
About the Contributor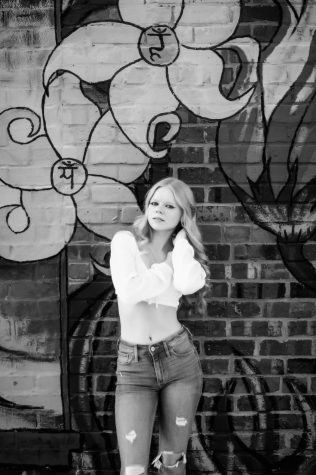 Emma Hiebert, Staff Writer
Hi! My name is Emma Hiebert and I am a senior this year at PCM, this will be my second year in Journalism. I am also involved in cross country and this...