Life with Lily: my Music Independent Study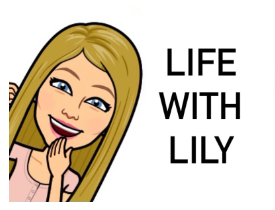 I've been involved in some sort of music since elementary school. My freshman through junior year I always was a part of a band but this year, my senior year I decided to try choir. The first semester it worked well in my schedule and I had a lot of fun while also learning a lot. While the first semester was coming to a close and I was planning my next semester's schedule I realized I had to take a required class that was the same period that choir was offered. I was super bummed about it but decided to talk to the choir director, Mr. Riordon to see if there was something we could do. Together we came up with an idea to do a music independent study where I would still learn all the music and be able to sing in the choir concerts but also learn how to play piano and explore other musical interests like music theory and spending time playing my ukuleles. 
I've been doing it now for around a month and I have already learned so much. I have started piano basics with finger positions, basic scales, and beginner songs like, "Twinkle Twinkle Little Star," and "When The Saints Go Marching In." I also have been very actively curious about learning more and more about music theory. It's not talked about a lot but how music is created and learned is actually very interesting and confusing. Even the way the piano is made is so interesting and has an immense amount of thought and planning that went into it. Everything is connected in some way and it honestly is not talked about enough. 
I have also learned a lot about singing and choral music. There is so much to appreciate and learn about choral music that I didn't realize before. 
I hope to be bringing in my ukulele soon and exploring that more as that was something I taught myself in middle school. Ukulele for me has always been a destress tool and I love the way it sounds and how easy it is to learn. 
Overall, I am so grateful I got the opportunity to take this independent study and really open my mind to the world of music and how cool it truly is. I am so thankful for Mr. Riordon for taking his time to take me personally and help me learn so much. 
Leave a Comment
About the Contributor
Lily Ladehoff, Staff Writer
My name is Lily Ladehoff and I am a Senior at PCM High School. I love being in Journalism because I love documenting all the fun memories and cool activities...