PCM wrestling leading conference
PCM's wrestling team started the season with more people than they've had since the 2018-2019 season(25 wrestlers). PCM first wrestled Perry at winterset and dominated the whole dual with few losses. Next they Wrestled Nevada and West Marshall at home while running up the score on both teams. Roland Story's triangular got canceled so PCM hosted against Roland Story and Saydel, beating both teams handily.
"I didn't come into the season expecting much but we came out on top, we've been pushing through. My goal is to finish the season with a higher record than .500," said sophomore Sawyer Bouwkamp.
 PCM's last home triangular of the season was senior night and mat club night was against lynnville-Sully and Saydel both teams had a lot of open spots on their roster so PCM won with lots of forfeits. PCM's last conference duals were against South Hamilton and Greene County. PCM beat South Hamilton with ease but No.7 ranked Greene county was a close match coming down to the last few matches but PCM came out on top. PCM has only two dual losses this season, which was against Pella and Winterset.
"It's a nice feeling, It's been a while since we haven't led the conference. My goal this season is to make it to the state tournament," said Junior Remington Fry.
PCM hasn't led the conference in several years. The Mustangs went to Perry for the conference tournament placing 2nd overall falling short to West Marshall's big run in the medal round. PCM had 9 wrestlers go into the finals round with only one winner while PCM's other 4 wrestlers placed in the top 5 
"It feels pretty good. My goal is to place top 6th at the state tournament," said Freshmen Tucker Wheeler.
The Mustangs had a great regular season winning all their conference duals while only losing 2 non-conference duals to WInterset and Pella. PCM's wrestling team is looking at a spot in the regional duals trying to make it to the state dual tournament.
Leave a Comment
About the Writer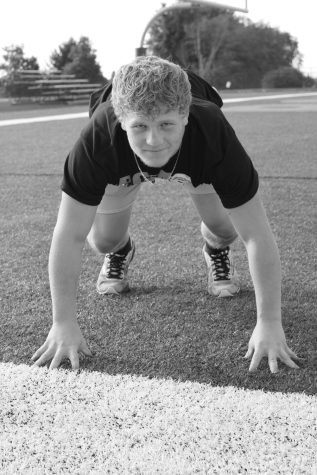 Will Vanderpool, Staff Writer
This is my first year in Journalism. I took this class because the people in previous years had fun in this class writing articles and filming ThunderTV....