My top ten childhood shows' Christmas episodes
10: Jessie: Season 1, Episode 8: Christmas Story
Watching Zuri step on Bertrams back to put the star on the tree absolutely kills me, makes me giggle like a little girl. 
9: Liv and Maddie: Season 1, Episode 10
Watching Dove Cameron sing will always be a top 10. 
8: Shake It Up: Season 2, Episode 11: Jingle It Up
Watching  CeCe go last minute Christmas shopping and be stressed has to be the most relatable thing on Disney channel. 
7: Henry Danger: Season 2, Episode 9: 
Henry and Charlotte are the perfect duo for Christmas because they are so cheerful. 
6: Austin and Ally: Season 3, Episode 5
  I love the song that they sing in this episode, it is literally so cute. I listen to it during Christmas all the time. 
5: Glee: Season 2, Episode 10: 
Honestly the reason I love this episode so much is because they sing "Welcome Christmas," from the Grinch and I love that song. 
4: Victorious: Season 2, Episode 12: A Christmas Tori
Andre got a bad grade on his Christmas song final. Tori drew him for secret santa and didn't know what to get him, so she performed his Christmas song in front of the whole school and the teacher that gave Andre a bad grade. It was so good the teacher was convinced to give Andre an A.
3: Johnny Test: Season 5, Episode 81a: A Holly Johnny Christmas
Got to love a good Johnny and Dukey duo. They are besties from heaven and I absolutely live for it, and the scene in the beginning where they light the tree reminds me of the Grinch. 
2: Phineas and Ferb: Season 2, Episode 21: Christmas Vacation
Phineas and Ferb will always be a big comfort show for me and I will continue to watch it for a long time. It's silly, but it makes me feel like a different kind of smart. 
1: Big Time Rush: Season 2, Episode 9: Big Time Christmas
When I tell you I grew up on Big Time Rush, I really did. This episode brings me so much joy. If I am ever upset, even in the middle of summer, I watch this episode. All the songs, they are EVERYTHING. 
Leave a Comment
About the Contributor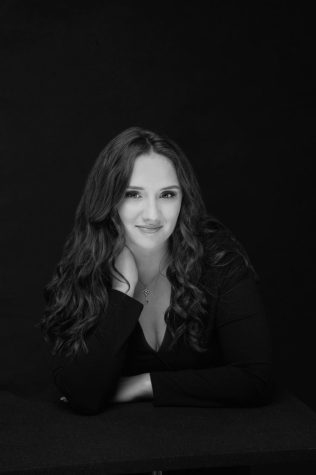 RaeAnn Duinink, PCM Outlook Print Editor



My name is RaeAnn Duinink and this is my third and final year in Journalism at PCM. This is my second year as editor for The PCM Outlook print. I...