PCM community member making a difference for kids in Haiti
Janna Bouwkamp, a citizen of Prairie City, is doing her part to make a difference in the lives of kids living in poverty in Haiti. She works with her church, the Prairie City Christian Reformed Church, and the organization United Christians International (UCI) to make bags full of Christmas gifts for the kids in Haiti. 
Janna Bouwkamp explains, "So each child that is in the school system will get a bag, and all the kids in the food program will receive a bag." 
"So they send a picture of each kid to the United States, and somebody agrees to support that kid. They get a two gallon Ziploc bag and fill it with gifts, necessities and fun things," Bouwkamp exclaimed. Necessities would be things like toothbrushes, toothpaste, socks, toiletries, soap, and much more. Some examples of more fun things would be things like soccer balls, toys like hacky sacks, stress balls, and dolls depending on the age of the kid. 
"After they're filled, we put a Christmas story in it in Creole, their native language, and we ship it back to them," Bouwkamp mentioned.
"In past years we were charged by weight, which made this whole process more complicated, but this year it's just a big shipping container. So now we put the plastic bags into backpacks so the kids get a way to carry their belongings around," Bouwkamp exclaimed. In the past they put all the gifts into bags and had to keep everything to a strict weight limit, all of the gifts went into bags which then went into boxes. Now, with the gifts just being charged by space, it becomes much more simple and less stressful. They pack the bags and fit as much stuff as possible into a shipping container, and it gets sent off. 
"The Missionaries that are in charge of UCI are JeanJean ('Jon-Jon') and Kristie Monpremier, they have been there for 25 years," Janna said. Bouwkamp, along with working for UCI and with the Monpremier's, has been very close friends with JeanJean and Kristie and communicates with them regularly. JeanJean grew up in the Central Plateau of Haiti, Kristie is from Northwest Iowa.
"The reason why I do this is because the kids and the families in Haiti are so impoverished that it's not possible for them to go to the store and buy necessities like toothbrushes, toothpaste, and socks," She said, "it's a great way for us to give back to them in very practical ways, to show them Gods love, and to show them that they're loved not only by us but also by God."
Leave a Comment
About the Contributor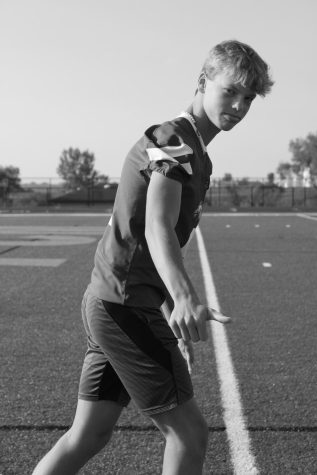 Riley Graber, Staff Writer
My name is Riley Graber and I'm a sophomore at PCM high school. This is my first year in Journalism and I'm a staff writer. As far as activities go,...