Meet a Mustang: Abi Teeter!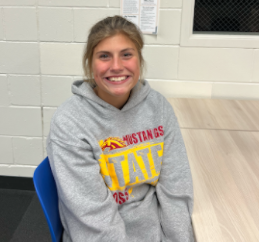 Q. What activities are you involved in? 
A. Cross country, basketball and track.
Q. What do you plan to do after high school?
A. To got to the University of Iowa for nursing to become a pediatric oncology nurse.
Q. What is your dream job or life goal?
A. To place at state cross country.
Q. What are you currently watching?
A. Re-watching Grey's Anatomy.
Q. What's your favorite memory from high school so far?
A. Playing powder puff and getting dragged by a junior.
Q. If you could live anywhere in the world, where would it be?
A. Australia.  
Q. If you have a time machine where/what time period would you travel to?
A. I would go back in time to spend more time with my grandma. 
Q. Window seat or aisle seat?
A. Window seat.
Q. How hot is too hot? 
A. 75.
Q. What's your biggest pet peeve?
A. When people one up you.
Q. What is your spirit animal?
A. Peacock, because they are bright colored and I am very outgoing.
Q. What's your favorite kind of gum?
A. Polar ice.
Q. What is your go-to karaoke song?
A. I lived by One Republic. 
Q. How many pillows are on your bed?
A. Two pillows. 
Q. What store would you rob if you had the chance and what would you steal?
A. Dick's sporting goods to get all the running clothes.
Leave a Comment
About the Contributor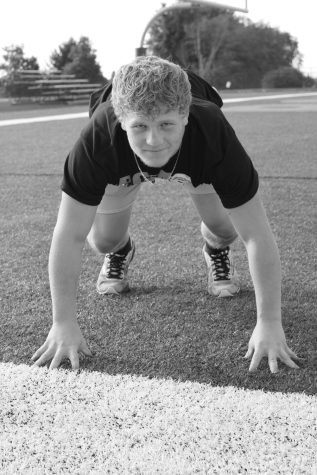 Will Vanderpool, Staff Writer
This is my first year in Journalism. I took this class because the people in previous years had fun in this class writing articles and filming ThunderTV....