NFL concussion protocols explained
 Many people have questions about Tua Tagovailoa's head injury during the game against the Cincinnati Bengals. Tagovailia's head injury started during week three against the Buffalo Bills when he was sacked, but later returned to the game. Tugovailoa's trainer got fired after the Bengals game in week four for clearing him for the game even though he had taken a big hit the week prior. After this incident the NFL has been talking about changing aspects of the protocol for returning to play for players with concussions. 
The NFL's protocol for concussions starts with signs. Some signs are loss of conscious, blank or vacant look, disorientation, and visible face injuries. Some symptoms are headaches, dizziness, lightheadedness, nausea, balance difficulties, and vertigo.  The trainers and doctors also look for neck injuries because some of those symptoms can be caused by a spinal injury. If any player has symptoms they are required to get taken to the locker room and get checked out by one of the trainers or doctors. 
The NFL's return to play protocol starts with symptom limited activity, which is relaxing and avoiding activities, staying off devices and TV's and limited stretching and balance training. The second step is aerobic exercise, the player has to be watched directly by coaches and trainers doing cardiovascular activity while continuing stretching and balance training. The third step is continuing to be watched by coaches and trainers doing cardiovascular exercises and can participate in practice for 30 minutes with the team. The fourth step is club based non contact drills, continuing to do stretching and cardiovascular training while going through full practices non contact. The fifth step is returning to full contact practicing and games after being cleared by the trainer or physician. 
Leave a Comment
About the Contributor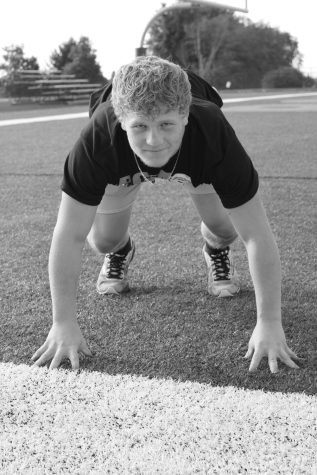 Will Vanderpool, Staff Writer
This is my first year in Journalism. I took this class because the people in previous years had fun in this class writing articles and filming ThunderTV....