2022 Iowa Hawkeyes football: oddly doing less with more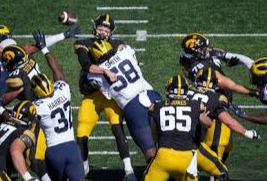 The Iowa Hawkeyes football team has a historically bad offense so far this season and there is no indication that there is going to be change. The quarterback, Spencer Petras, averages 154 passing yards per game which ranks 119 out of 131 teams in FBS. The Hawks are 3-2 with two home losses to Iowa State, 10-7, and Michigan, 27-14. While they were tied for first in the Big 10 with 15 returning starters on a 10-4 team in 2021, this group has proven to be not as successful.
The quarterback play isn't the only problem. The offensive line has struggled immensely after losing Kyler Schott and consensus All-American Tyler Linderbaum to the NFL. They aren't giving Petras enough time to throw consistently and since he isn't a mobile quarterback, it makes them look a lot worse. The running game has had its moments but in the two biggest games they haven't been able to run the ball consistently and it reflects on the stat sheet. They are ranked 123 in the nation in rushing offense with 88.2 yards per game.
Some people believe the offensive coordinator Brian Ferentz is the problem. His play calling has been questionable over the years and the play design and schemes have been dull to say the least. It's often very predictable what is going to happen on any given play based on the formation if you've watched this team play enough. Some of the classics would be a play action and the tight end blocks then releases and Petras rolls out and flips it to him, occasionally petras will take the snap and jog out to either side and throw the ball as hard as he can to a receiver on a 5 yard hitch route that he usually overthrows, and of course the outside zone that will usually be a loss of 2 but sometimes it pops off for 12 yards. Clearly, the offensive issues can be tied to multiple people and groups on the offense.
Injuries have played a huge part in these struggles as well. Keagan Johnson led the receiver room last year with 352 yards and he's only played in three quarters this year and was definitely not at full strength. Gavin Williams was expected to be the premier running back but due to injuries he only had 25 carries compared to Kaleb Johnson's 41 and Leshon Williams' 57 carries. Those are two of the best offensive players the Hawks have and both being limited hurts the offense. 
The coaching staff as a whole can also be blamed, Brian Ferentz isn't the only one who makes decisions. They continue to put faith in Petras but he hasn't delivered. Some fans say that Alex Padilla should at least get a chance to prove himself, you would think after coaching football for as long as those guys have that they could see there is a problem. Is it possible that it could get worse with Padilla? Iowa is ranked 122 out of 131 in scoring offense, prior to Oct. 1 against Michigan they were No. 131, the worst scoring offense in the country. I don't think it can get worse.
With all that being said, the defense is the reason that the Hawks still have a chance at a successful campaign. Phil Parker has always been able to scheme up a great defense, but this year might be the best he's had. The Hawks are third in the country in scoring defense with 2 preseason All-Americans in Jack Campbell and Riley Moss. Injuries have been mere speed bumps for this group as they lost Terry Roberts for a couple weeks and Jestin Jacobs for the whole season. Guys who didn't play or were limited last year have stepped up with sophomore Cooper DeJean has been a big one. DeJean has three interceptions so far and took one back for a touchdown. Last season he slowly was put into a special teams role and was making an impact but he's stepping into a much bigger role this season. At the beginning of the season he started at the 'cash' spot for Iowa which is essentially the most physically talented defensive back that Phil Parker can find, when Roberts went down with injury DeJean is now a full time corner and is making plays all over the field as he leads the team in solo tackles. He is arguably the best overall player on a very special defense. Defensive back Sebastian Castro has also stepped up as Roberts' snaps have been limited. He stepped into the cash spot for the Hawks when DeJean moved to full time corner and has played really well. In his first career start against Rutgers he forced a fumble that fellow DB Kaevon Merriweather scooped up and went for a touchdown, in his 2 starts he has 12 total tackles and two pass breakups. This defense is something to be very excited about.
So even with so many returning starters, so far this Hawkeye team hasn't lived up to the hype. But with a historically good defense and an offense with some potential. Who knows what the rest of this season could bring.
Leave a Comment
About the Contributor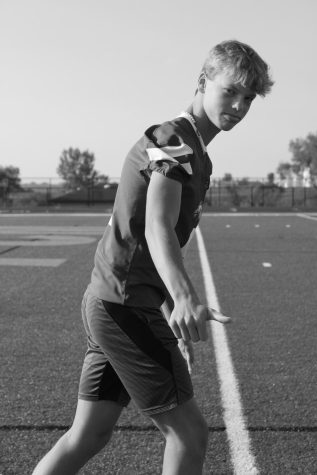 Riley Graber, Staff Writer
My name is Riley Graber and I'm a sophomore at PCM high school. This is my first year in Journalism and I'm a staff writer. As far as activities go,...