Alumna marches across pond
by Graham Davis
PCM alumna Anne Langebartels (2013) traveled across the Atlantic Ocean to London, England, with the University of Northern Iowa Marching Band to march in the parade on New Year's Day. She also worked as part of the Outlook staff under the direction of Adviser Ms. Kristin Clague.
"London is so interesting. All the buildings really do look so old," Langebartels said.
She and her friends wandered throughout England, finding some beautiful places and historic buildings. A few places they visited were the London Eye, the British Museum, the Sherlock Holmes Pub and the Tower of London, and they also shopped on Piccadilly Circus and Oxford Street. They took many day trips throughout the length of the trip on Christmas break, visiting Stonehenge, Windsor and Hampton Court Palace.
"Our hotel was in a really cool location; it was just a 10-minute walk to the Houses of Parliament and Westminster Abbey," Langebartels said. "We had several walks, day and night, past Big Ben and across the Thames River."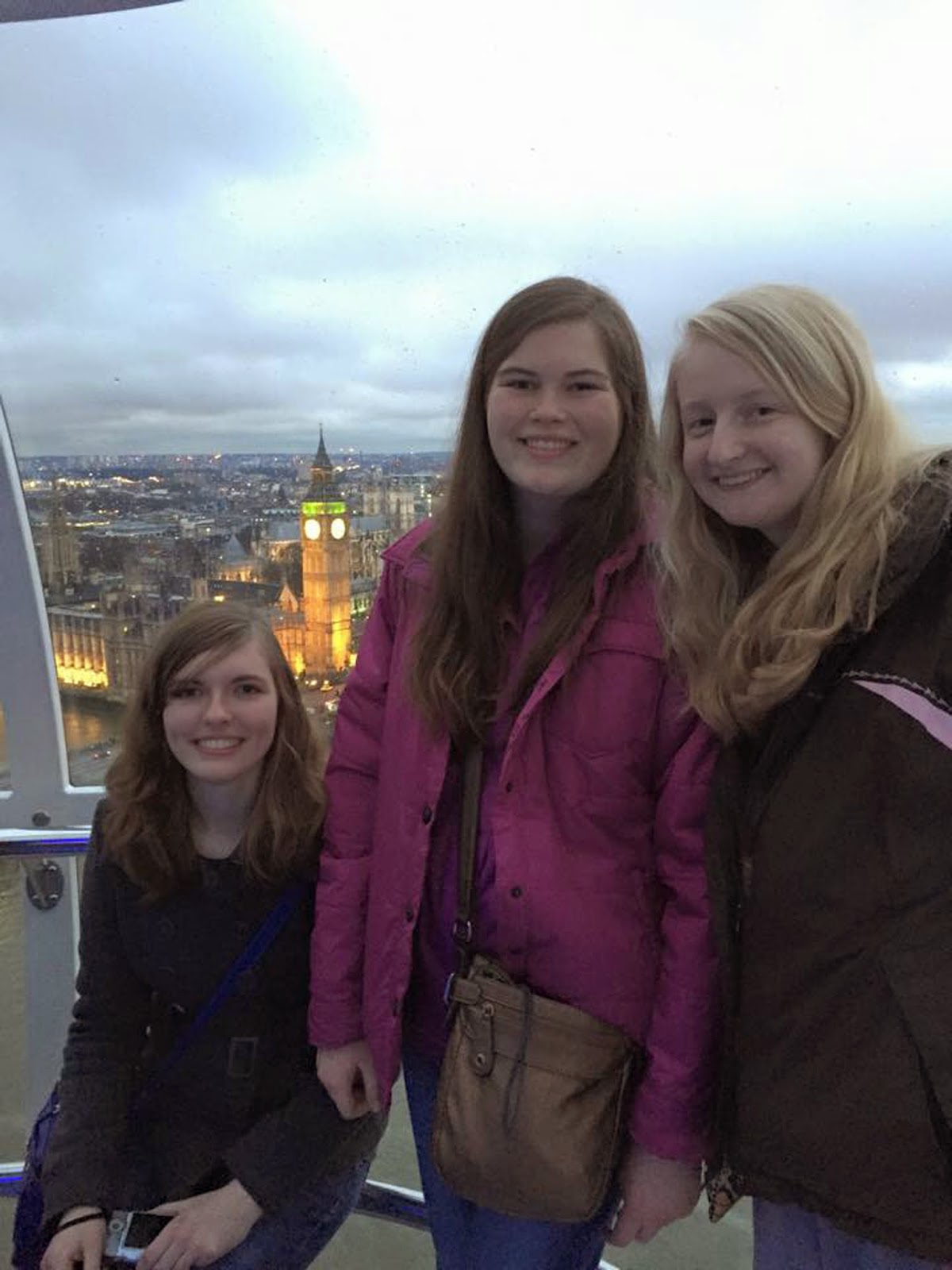 New Year's Eve was a sight to see for Langebartels and her fellow bandmates. They walked out by the Thames River to watch the fireworks, which was very exciting. Also, the crowd chanted the seconds down to midnight together, and when midnight hit, the fireworks were shot out of the London Eye. The next day, Langebartels and her friends marched in the parade.
"It was huge! It was funny because we were tourists, but we also were the attraction," Langebartels said. "That's something I'll never forget, marching through London's streets to bring in the new year."
If you would like to watch the performance, you may go to http://www.kcrg.com/article/20150101/NEWS/150109988/1012#RP3cbMLbvdQRFqqb.01.