Florida trip 2022 with Zach
🛫
Let's get there! 🛬
Before I can show you any pictures of my Florida vacation, we first have to get there! This picture was taken at sunset over Georgia on approach into Atlanta HeartsField Jackson International. Atlanta's airport is the biggest hub for Delta and the world's busiest airport, well before COVID that is. I went down to Florida with my mom, and our travels consisted of three flights! Our first flight was from Des Moines Intl to Minneapolis St. Paul Intl on a CRJ-900. Our second flight, the one you see here, was to Atlanta onboard Delta's 737-900ER. Our third and final flight that brought us to our destination landed in Panama City Beach Intl and was operated by an A320!
🏝 First Night ☀️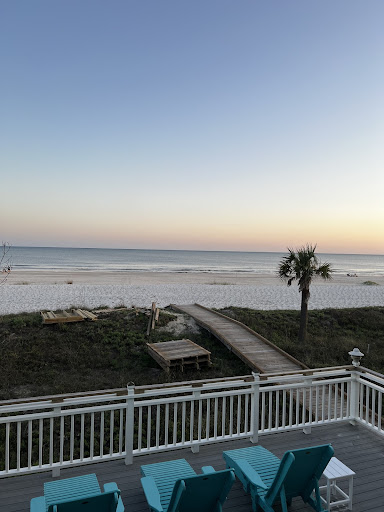 This is a sunset picture from our first night in Florida. We were staying at a house with no crowded beaches or high rises! The Gulf of Mexico is where we were located looking upon it from the panhandle of Florida. Sunsets were my favorite part of staying here with the beautiful gradient of colors layered in the sky every evening. The thick line of vegetation and palm trees really made the tropical vibe! This was one of the calmest nights during our vacation and was perfect for seashell hunting and walks along the coastline. 
🦀 Exploring the Bay 🦆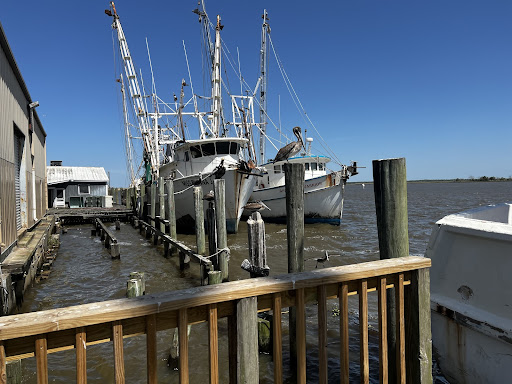 This murky water might not look like much at first glance, but it is home to the Apalachicola Bay, a hub for shrimp, oysters and scallops! These two boats were docked along the shore after getting back from shrimping trips either in the bay or out in the open water. These surprising friendly pelicans were perched along these wood posts all day hoping to catch some scraps from the fisherman. The bay is full of invisible life that not many people come to appreciate. 
🌼 Hidden Treasure 🚲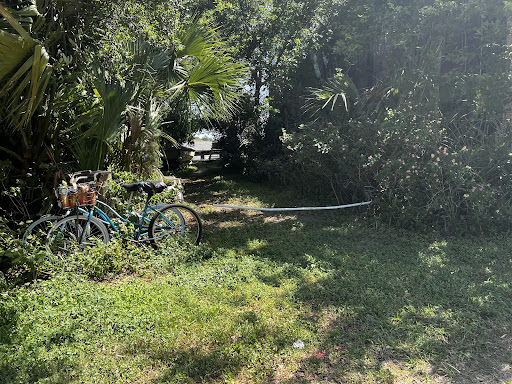 While exploring Apalachicola, I saw this unique scene of Floridian nature. Perched upon these trees, is a set of bicycles entangled in the green undergrowth. Just beyond the bikes is a fenced off path leading to the bay. As we were walking around the town to get some food, I couldn't help but take a picture of this movie-like treasure. It's important to take a deeper look at your surroundings in order to see things hidden beyond careless eyesight. As for me, I have been in Apalachicola many times and never noticed this beautiful path.
🦺 Construction? 🛠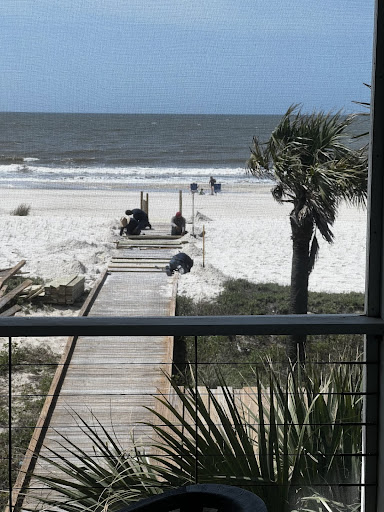 Every so often the city builds a new sand dune in front of the houses in order to protect them from crashing waves and beach erosion. Because of this, we were forced to take out our boardwalk while they made the dune, and rebuild it once they were done. These are the construction workers who rebuilt our boardwalk for most of our stay, but it wasn't a problem as there was plenty of other beach access around our house! It was a windy day, perfect for swimming and boogie boarding in the ocean! 
🔥 Fire Department👨‍🚒
I don't know how I would feel if I was trapped in a fire at Apalachicola. On our walks in Apalachicola, we spotted this fire station with a sign that read Apalachicola Fire Department. This fire department was completely run down with no signs of working equipment or fire trucks. As you can tell, it has been in this condition for a while and is now home to vines and undergrowth scattered on and around the building.
✈️ Heading Home 👋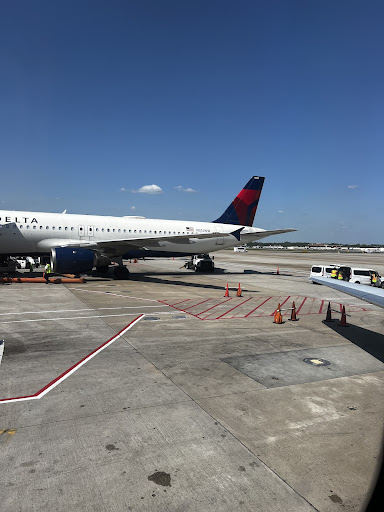 As much as I wish this vacation could have lasted forever, all things must come to an end. This picture was taken on our final of two legs home. We connected through Atlanta but managed to catch a direct flight to Des Moines from there! The plane that you see is an Airbus A320, the same type we came down on. For the way home, we rode on two Boeing 717-200's, some of Delta's oldest mainline aircraft. I really enjoyed the time I spent down in Florida and appreciated every moment of it. I can't wait to go again! 
Leave a Comment
About the Contributor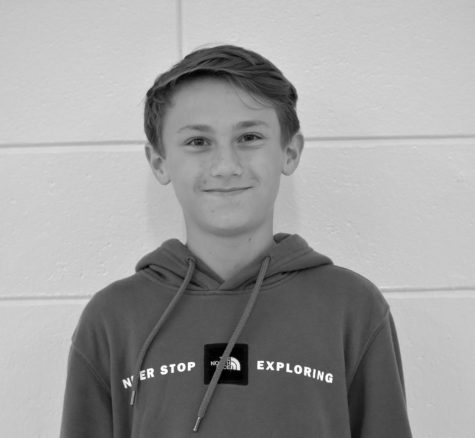 Zach Roorda
Hello, my name is Zach and this is my first year in journalism! I am a sophomore at PCM High School and am very excited to see what this year brings. I...