Tattoos too much for teens?
As our generation moves through high school, tattoos have become much more popular for the younger audience. There are multiple PCM students with tattoos that have a story behind them, telling why they got it and what it means to them. Tattoos can be personal, fun, or self-expressive pieces of art. They allow people to tell stories and keep their special memories with them at all times. But, not all parents approve of their children getting these tattoos so early in their lives. Even though they can have good meaning behind them, the risks associated with getting a tattoo can scare parents away and not allow their kids to receive one. 
Tattoos can mean a variety of things for many different people. For example Brooklyn Pettyjohn, a senior at PCM high school, has a lisianthus flower on her forearm that represents a bond between mother and daughter. In addition to the flower, Pettyjohn has another tattoo with a deeper meaning. "I have a 111 tattoo that stands for my intuition," explained Pettyjohn. Tattoos can resemble things that are important to oneself that might not be obvious to others and that's just what Pettyjohn and others did. 
Another senior here at PCM, Isabelle Beery, has a tattoo meaningful to her beliefs. "I don't tell many people what my tattoo truly represents because I don't want to make people mad," said Beery. Beery's tattoo consists of a globe surrounded by symbols of life and death, including a harsh human grasp that represents the human interactions we have on our planet. Beery believes in saving our planet and limiting human interactions with the fragile nature that makes up our planet.
Not all tattoos have to have a special meaning. For example, PCM senior Maddie Brower got her tattoo just for fun! Brower's tattoo consists of 3 angels holding hands on her thigh. "It doesn't have any special meaning. I just saw it on Pinterest and thought it was a fun tattoo," explained Brower. 
PCM art teacher Jenny Morrett has multiple tattoos that have a special meaning to her. One of which is the writing "love dad" in her dad's hand writing who passed away when she was little. She received this tattoo when she was 18 and it means a lot to her. Another one of her tattoos is placed on her arm that consists of multiple polaroids with different artworks. "All of the polaroids have different pieces of art that mean something special," said Morrett. Morrett still has 2 empty polaroids for when she finds new pieces of art to put in them. 
Any tattoo can mean something special to the right person. PCM student Owen VanKirk has all of his family member's first initial written in Japanese. This tattoo is placed on his forearm and reminds him of his family members throughout the day. 
PCM students have a lot on their plate and tattoos are a way that they express and tell stories about themselves or special memories they have had. From getting a tattoo just for fun, to having a deeper meaning or resemblance of certain aspects, tattoos are a wide range of artwork used to express oneself that multiple PCM students use and love. 
Leave a Comment
About the Contributor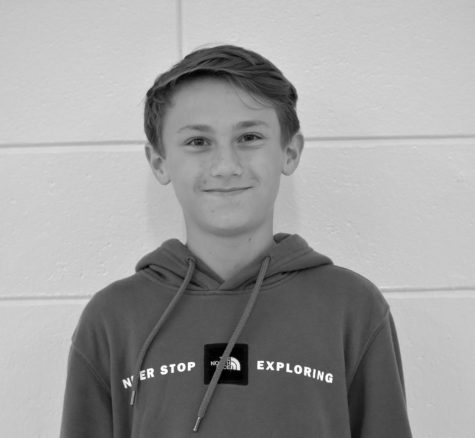 Zach Roorda
Hello, my name is Zach and this is my first year in journalism! I am a sophomore at PCM High School and am very excited to see what this year brings. I...