God save the queen: Elizabeth II contracts COVID-19
COVID-19 Has Taken Its Grip on Queen Elizabeth and The United Kingdom Economy
 On Sunday, Feb. 20, it was announced that Queen Elizabeth II contracted COVID-19. According to NBC News, the palace stated that the queen was "experiencing mild cold-like symptoms but expects to continue light duties at Windsor over the coming week." Queen Elizabeth II was vaccinated in January of 2021 and is believed to have received three vaccinations. Prince Charles, the queen's son, tested positive for the virus on Feb. 10 and Camilla, his wife, tested positive on Feb. 14. 
The queen is still working and virtually attending meetings with the virus. In spite of her illness, the Royal family have still kept up their traditional statements about Britain's medalists competing in the Olympics. Her positive result has resulted in lots of gossip and controversy on social media and in newspapers. Furthermore, it has caused some citizens to want change in the United Kingdom's COVID-19 policies. 
Due to these cases circulating in the royal family, there has been pressure for Prime Minister Boris Johnson to change and lift COVID-19 restrictions. Conservative Party lawmakers are primarily the ones pressuring the UK's government to retract a portion of their restrictions. But Johnson has been referring to other government officials that say it's too risky to get rid of these restrictions and could pose a threat to the UK's vulnerable population. Johnson also has worries about their economy and the impact that the COVID-19 lockdowns has had on it. 
Because of the virus circulation throughout the United Kingdom, their GDP had already declined 9.7 percent in 2020. Later, in 2021 the United Kingdom had a COVID-19 surge in March. After the spike of cases settled down their economy started to see slow, but prominent, signs of recovery. Now in 2022, the Prime Minister is worried that the queen's case of COVID-19 might affect their economy. Many citizens of the United Kingdom are pressuring the government not to have any more major lockdowns as it can further hurt the United Kingdom economy and how they look compared to other countries. 
Johnson does not want anymore lockdowns, rather he wants to move forward with more vaccinations and other treatments if cases spike. He thinks that lockdowns are too risky for their economy and that there are other options on preventing cases. It is fair to say that the queen's positive case of COVID-19 has caused much controversy and worry to the UK's government.
Leave a Comment
About the Contributor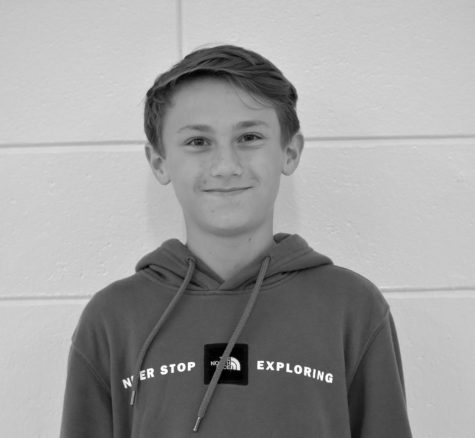 Zach Roorda
Hello, my name is Zach and this is my first year in journalism! I am a sophomore at PCM High School and am very excited to see what this year brings. I...