SOTM: December 2021
Name : Taryn Steenhoek
Nickname : Tiny Taryn, T-dog, Tiny T
Parents : Scott and Teyona Steenhoek
Employer(s) : Unemployed
Future Plans : 2 years at DMACC, 4 or more years at Mercy
Extracurricular Activities : Cross Country, Football Cheer, Wrestling Cheer, Track
Three words that describe me : Shy, Introvert, Awkward
Favorite Classes : Pottery and A+P
Advice for underclassmen : Enjoy your four years as much as you can because time really does fly by
Best high school memory : Freshman year when the power went out, Carson Clarke and Conner Fagen had a singing and dance battle
Dream job : Pediatric Oncology Nurse
Favorite book : The Tattooist of Auschwitz
Favorite movie : Fault in our Stars
Favorite Musician/Band : Morgan Wallen
Name : Matthew Rosonke
Nickname : Matt
Parents : Terri and Paul Rosonke
Employer(s) : Midlands and Sugar Shack
Future Plans : Major in Civil Engineering at the University of Iowa
Extracurricular Activities : Football, Basketball, Baseball, Track, Student Government, NHS (As president)
Three words that describe me : Adventurous, Caring, Laid-Back
Favorite Classes : Lit. of Film, Physics
Advice for underclassmen : Life sucks; the key is to find people that make it suck less
Best high school memory : Getting to watch my friends become fine young gentleman
Dream job : Zookeeper
Favorite book : Magic Treehouse
Favorite movie : Game Over, Man!
Favorite Musician/Band : ASAP Rocky
Leave a Comment
About the Contributor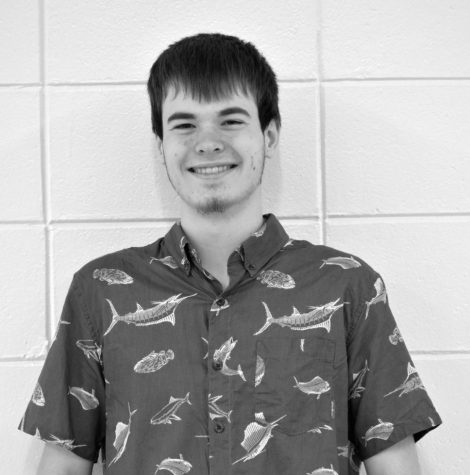 Chris VerHeul, Editor for pcmoutlook.com
I'm Chris and I'm in my senior year at PCM high school and my third year of journalism. Last year I was the editor for the PCM Outlook website. Hobbies...