New College and Career Transition counselor at PCM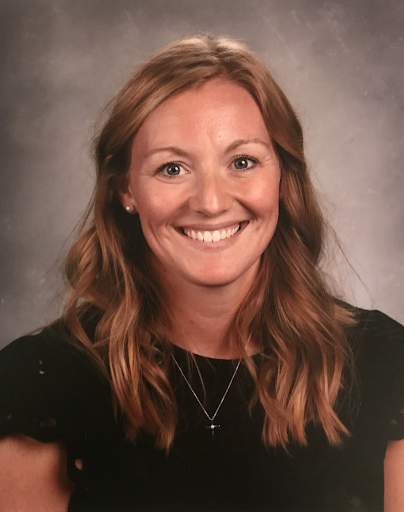 Chanae Fitzgerald grew up in a rural part of Newton, Iowa while she was growing up. 
She played soccer ever since she was 5 years old, and continued to play soccer throughout high school as well. During high school she also started dancing. 
After graduating from Newton in 2011, Fitzgerald attended DMACC to attain her Agricultural Business degree. She then transferred to Iowa State to get her bachelor's degree in Agricultural Education. After graduating from Iowa State Fitzgerald started teaching. She then went back to school at Buena Vista and obtained her masters in school counseling. 
Now she is the college and career transition counselor at PCM. This is a new position throughout the state of Iowa. This position provides support for students and school counselors. It was implemented because the transition for seniors after high school was difficult. 
"My position is to bridge that gap and offer support to students and take pressure off of the counselor, so they can focus more on the mental health of students," explains Fitzgerald. 
This position is new for PCM so staff and students are still trying to figure it out. 
Right now her work consists of a lot of data tracking and getting to know juniors and seniors and learning what their plan is. She provides help if they need it, and she also makes sure to help their families if they need it as well. 
"My biggest goal this year is to get closer with the students and staff here at PCM. I also want to make sure that the seniors leaving this year have a solid plan of what they want to do after high school," explains Fitzgerald. 
She is also excited to see what happens with her position and if it truly is beneficial because it's brand new. 
Fitzgerald initially took this job to be closer to her family. She also wanted to be able to focus on one area of counselling and do it for a long time.
"As a counselor it's super easy to burn out because they have to do all of the career planning, academic planning and mental health stuff," explains Fitzgerald. 
Her favorite food is cheese pizza and her favorite drink is water although she loves Mountain Dew. 
Fitzgerald also enjoys summer over winter because she can be outside in the heat. She loves to be active outside or with her family. 
Her favorite genre of music is country and her favorite artist is Cody Johnson. Fitzgerald has also started listening to more podcasts; her favorite one is called "Ag State of Mind." She enjoys this one because it combines both agriculture and mental health. She also loves to watch movies. She loves comedies the most and her favorite movie is "Grumpy Old Men."