The pandemic's effect on Easter
Easter will be taking place on Sunday, April 4 this year. Every year families and friends gather around the country to celebrate the holiday. Each family celebrates differently, some don't celebrate at all. Some families have had to alter their plans due to the ongoing state of the pandemic. 
"We always go to church on Sundays then go to my grandparents for lunch. We do an Easter egg hunt for the little ones but this year we are not doing that," said senior Colby Tool. 
For some families, COVID is not changing anything. These families are going about everything the same.
"We are having our normal Easter. We wake up in the morning and find our Easter basket. After that we eat our lunch. We really don't do anything special for Easter anyway," stated freshman Mark Bussan. 
As the pandemic is starting to die down, some things are starting to go back to normal. 
When asked about Easter this year, junior Emily Foster responded: "We are doing our normal Easter this year. We go to my aunt's house and make food and play games."
The CDC still advises not to gather in large groups even though more and more Americans are getting vaccinated. On March 31, Governor Kim Reynolds announced that all Iowans aged 16 and up will be eligible to receive the COVID vaccine. The first shipment of vaccines will be distributed to local colleges and universities. Doses will be delivered to Dordt College, Des Moines Area Community College and the University of Iowa first. Other universities will be receiving vaccines in the coming weeks. 
About the Writer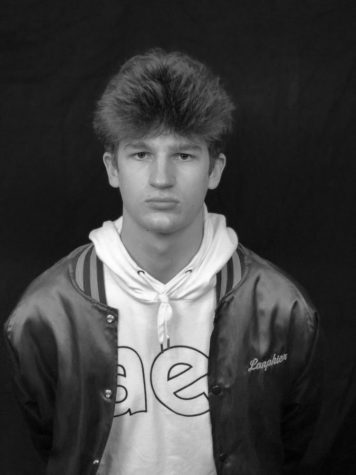 Gabe Lanphier
Hello, I'm Gabe Lanphier and I am a senior. This is my first year taking a journalism class. I participate in basketball, football, and golf. I am looking...