Life With Lily: Cheerleading Edition
All my life I've been a dancer. I love jumping, turning, and all things movement. I've always been very flexible and just loved competing and the whole atmosphere. In high school, I've continued my dance career but decided to branch out and try something new, cheerleading.
My freshman year I liked the idea of it but wasn't sure if it would be for me or was too big of a time commitment.  I mostly just filled in for other cheerleaders and honestly didn't know much of what I was doing.  The rest of my freshman year things went south with COVID-19 and being in quarantine for months. Things started to get more exciting though when our coach announced that football cheerleading tryouts would be coming up. They would be virtual on Zoom, which is different from years past, but it wasn't difficult for me because this would be the first time I actually was trying out for a squad. We all were required to learn a new cheer and routine for the tryout. I practiced learning them for a week up till the tryout. I felt confident I knew everything well and completed my tryout. 
Soon I found out I made the varsity squad with some of my best friends. Even though we couldn't see each other to celebrate, a FaceTime call with the girls made that night a lot better. 
When we got into summer and COVID-19 restrictions were lifted enough that we were able to practice in person I was so excited. To just leave the house and see people again was so refreshing. I loved going to practice and learning the cheers, it was something different and challenged me more. 
Weeks of practice went on as normal until it was our first game. It was nice outside, the sun was just warm enough and it was so fun. The intensity of just being down on the field was something I'd never experienced before. You can hear the crowds cheering but also can see and hear the players. I loved the atmosphere and cheering on the team. 
Everything that comes with being a cheerleader in high school is honestly just like the movies, wearing your uniform to school on Fridays, learning little routines to do during timeouts or at spirit night, and everyone on the squad is just so close we can just laugh about anything. 
One of the most fun and rewarding moments was seeing the team win the last game before making it to the dome. The anxiety you could just see on everyone's face that night was insane, the desire everyone had to win was incredible. The talks on the side of the field, the screaming parents and us cheerleaders completely going wild on the track all for the hope of reaching the dome. The moment the game ended and we had won was such a special moment for everyone. The chants and hugs everywhere made the moment even better. 
Finally, when it was time for the game at the dome, we all rode up to UNI together. It was so amazing just seeing the tremendous support from the community, going out of town on the send off. All the signs and cheering fans were absolutely breathtaking. When we finally got to the dome, the cheerleaders waited awhile until it was time for us to go down to the field. We were taken up a large hill on golf carts and then went into the stadium. Actually cheering there was kind of weird though, because it was hard to see the crowd, however it was such a fun experience. Even though we didn't advance on to state, just getting the opportunity to cheer at the dome and be a part of the team will be something I'll never forget and can't wait to continue next year! 
About the Writer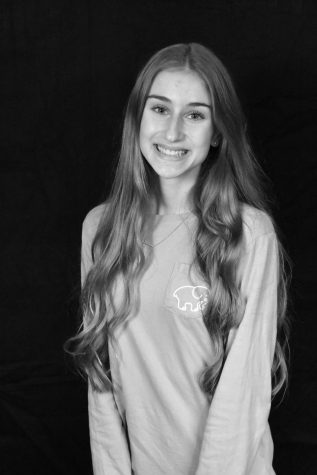 Lily Ladehoff
I'm Lily! I am very excited for my first year as a staff member in Journalism! I'm currently a sophomore at PCM High School! I'm involved in the...