SOTM: September 2020
Name : Bess Telfer
Nickname : Bessie, Boo, Besserton
Parents : Darrin and Ava Telfer
Employer(s) : Lynn Donahue – Jersey Freeze, Jake Warner – Liberty Street Kitchen, Tara Williams
(babysit)
Future Plans : Major/Minor in American Sign Language.
Extracurricular Activities : Varsity Football Cheer 4 yrs, Varsity Wrestling Cheer 3 yrs, PCM
Dance Team 4 yrs, Band 4 yrs, Track & Field 3 yrs, Stand For the Silent Co-founder / President 2
yrs, Student Government 2 yrs, National Honor Society 3 yrs,
Three words that describe me : Hardworking, energetic, outgoing, talkative, determined
Favorite Classes : Any English class and band
Advice for underclassmen:
1. Dance in the rain
2. Never force yourself to do anything 3. Be courageous and stand up for what you believe in
4. Love yourself
5. Make everyone feel like a someone
Best high school memory : My favorite memory personally would be becoming a two time
state champion dancer, and sharing those memories with my dance girls. Another amazing
memory was being able to cheer on my big brother as he went undefeated his Senior year and
cheering on the sidelines as a cheerleader during the state Semi-final and Championship game.
Dream job: Become an American Sign Language interpreter and help children.
Favorite Book : All the Bright Places by Jennifer Niven
Favorite movie : Hocus Pocus
Name : Kaeden Strum
Nickname : None
Parents : Andy and Jenna Strum
Employer(s) : None
Future Plans : Attend Iowa State
Extracurricular Activities : Football
Three words that describe me : Kind, Respectful, Responsible
Favorite Classes : Woodshop and Auto CAD
Advice for underclassmen : Always turn in work on time
Best high school memory : Winning the 2019 Class 2A football championship
Dream job: Computer software developer
Favorite Book : I am Number Four
Favorite movie : Star War Episode III: Revenge of the Sith
Favorite Musician: Juice WRLD
About the Writer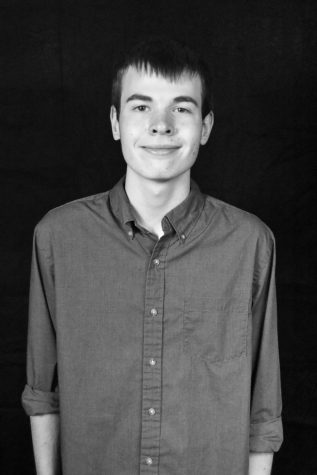 Chris VerHeul, Editor for The PCM Outlook Web
I'm Chris and I'm in my junior year at PCM high school and my second year of journalism. Hobbies of mine include taking apart old electronics, reading...