Mustangs wrestling week in review
by Dylan Sanders
     The Mustangs traveled to Nevada in a busy week of wrestling to compete in duals against Nevada, North Polk, and Carlisle on Thursday, Dec.3. The Mustangs had some struggles, but they ultimately came out on top, walking out of the quadrangular with a 2-1 win to loss ratio. The Mustangs came home with two dual victories, defeating host Nevada 54-30 and North Polk 39-27. However, the Mustangs did suffer their first dual loss of the season against Carlisle 51-27.
The Mustangs were led by top-ranked senior Wes Cummings, who stayed undefeated on the season by winning all three of matches on the day in the 160-pound weight division. Fourth-ranked Jarron Trausch stayed hot with three more wins at 182 pounds, adding to his now 9-1 record. Juniors Payton Drake, who's ranked sixth at 126 pounds in 2A, and Jace Smith, who wrestled at 285 pounds, continued their phenomenal seasons by going 3-0 on the day. Sophomore Colby Tool, who is ranked third at 145 pounds in 2A, also continued his strong start to the season by winning all three of his matches. His first one was at 145 pounds, but then he moved up to 152 pounds for the following two. Senior Cody Wallace and junior Seth Greiner both finished with 2-1 records on the night. In his first season of wrestling, Greiner has been a major contributor to the team at 220 pounds.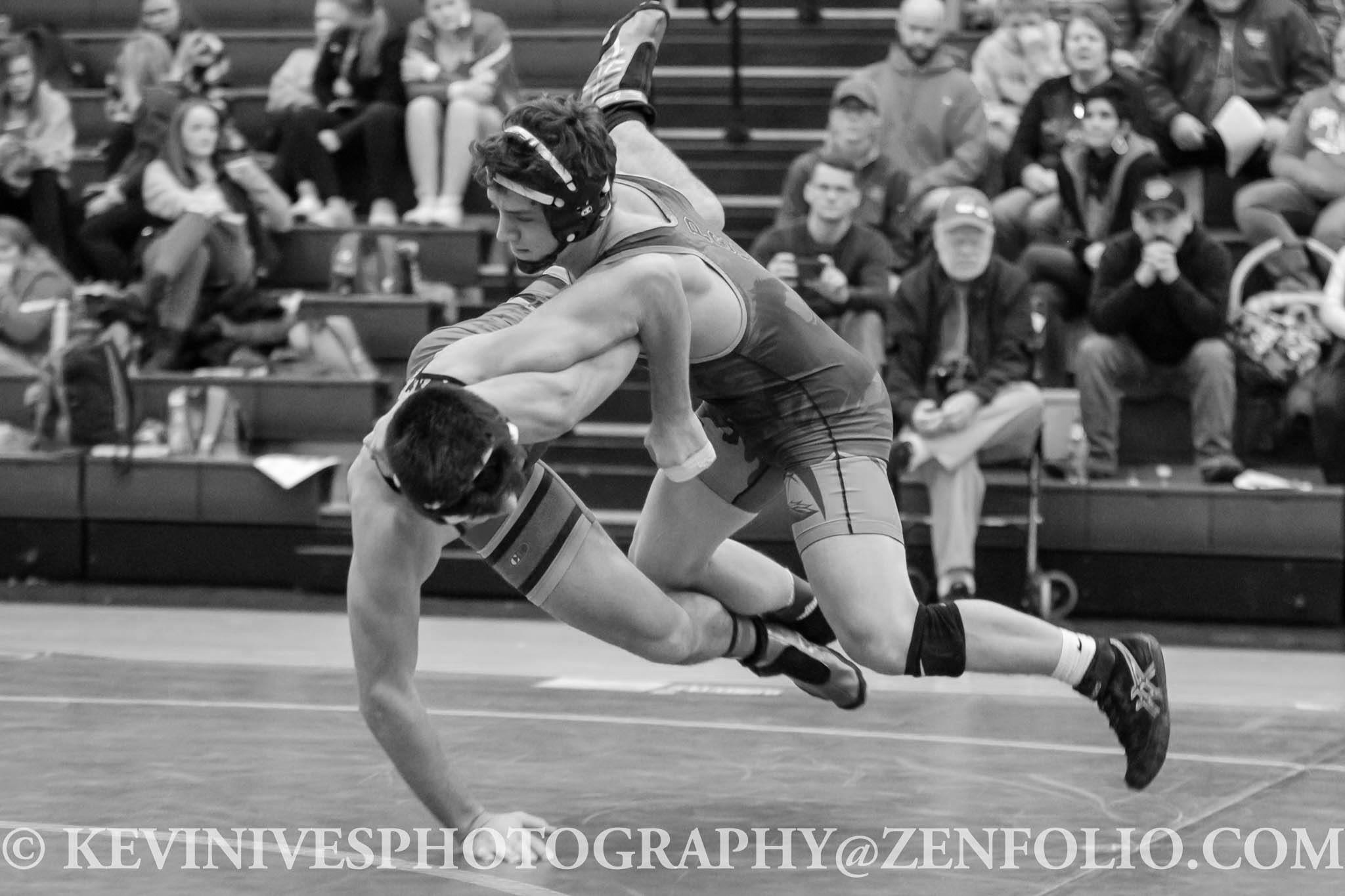 The Mustangs then competed at Ankeny Centennial for their second tournament of the season. The Mustangs didn't have the success they were hoping for, but part of that can be attributed to facing much larger schools than PCM is. The Mustangs ended with a 1-4 record on the day. Host Ankeny Centennial defeated the Mustangs 50-19. The Mustangs fared no better against Carlisle for the second time this week, as they were defeated 51-23. The Mustangs also faced Ballard and Dallas Center-Grimes and were defeated by both by scores of 42-34 and 47-34. The Mustangs only win on the day came from a 48-30 win over Oskaloosa. Centennial would go on to win the tournament with Dowling Catholic placing second. The Mustangs finished the tournament in 7th place out of eight teams.
Individual highlights include a 5-0 showing from sophomore Colby Tool in the 145 weight division. 4-1 finishes from multiple Mustang wrestlers including junior Payton Drake at 126, and seniors Jarron Trausch at 170, Cody Wallace at 152, and Wes Cummings at 160. Cummings defeat was his first of the season. Junior Jace Smith held up well against tough competition with a 3-2 record on the day.
The Mustangs lost many close duals that they could have come out victorious if the team was at full strength. State champion senior Lucas Roland still has not been medically cleared to wrestle, and 9th ranked in the 113 weight class sophomore Landon Fenton has also yet to make his debut due to a lingering injury suffered during football. With those two at full strength, it makes the Mustangs a much more formidable team. Come support your Mustangs for their first home Triangular today at 6 p.m. vs Colfax, Roland Story, and Gilbert.