PCM Marching Mustangs Place 4th in First Competition
By Dylan Sanders
      The Marching Mustangs marched into Pella full of pride, and unfortunately they marched out with a fourth place finish in class 2A competition. They finished behind West Marshall, Eddyville Blakesburg and Williamsburg. The Mustangs score ended up being 57.7 out of 100. They were 13 points behind first place West Marshall, but they were only 2 points behind third place Williamsburg. The Mustangs performed their show, "Generation X" at Pella high school on September 22, at 6:00 p.m.
       Band director Austin Heimes said," The judges felt that the band was heading the right direction in every category. Every judge mentioned the band was spot on in sections, and many individuals knew what they were doing throughout. What we need to try and do is get every individual in the ensemble to work on doing what is being taught. This includes marching in step, correct horn angles, playing with dynamic contrast, and having control of their sound and bodies. Overall, the judges liked what we were doing, but wanted things to be more polished, and this comes with repetition and time."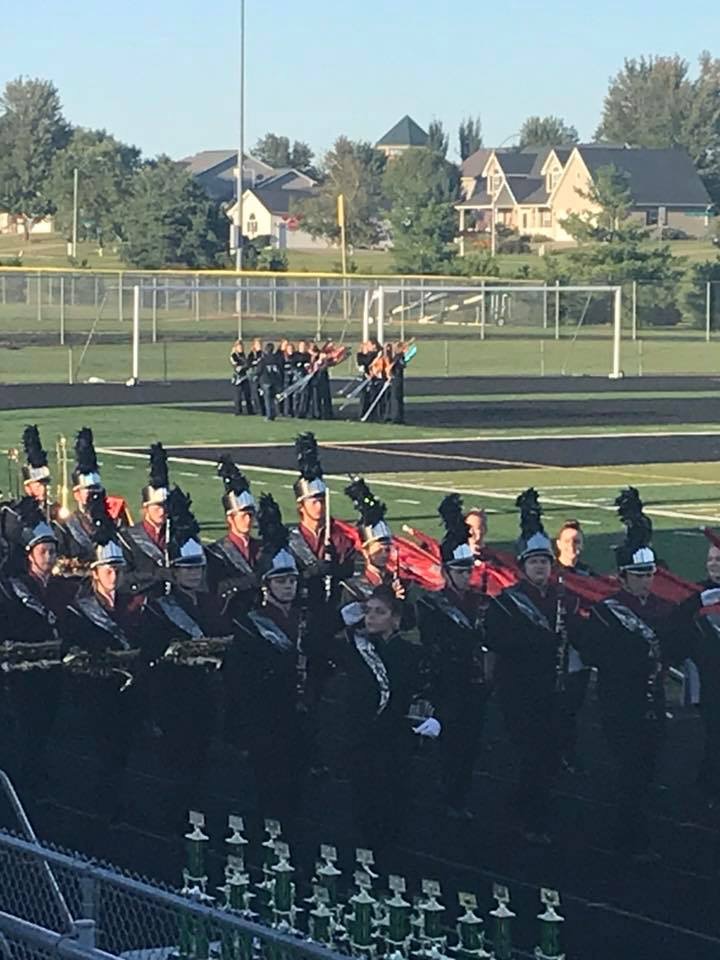 The band will arrive at the high school before 7 a.m. each morning to help better themselves before their next competition. During these early rehearsals the Marching Mustangs will look to finish their part three drill, and continue working on repetition of their show. They also plan on improving their marching fundamentals throughout the week.
Heimes said, " Going forward, I just want to see growth in what we are doing. Competing against other ensembles is great, but what we do is more than pin ourselves against others. I want each and every individual to work hard, buy into what the group is doing, and grow as a musician. If we are able to do this, then band will be more successful and everyone will enjoy what we are doing even more."
Come travel and see the Mustangs perform in their second competition hosted by Urbandale High School on September 29 at 5:15 p.m.