McKenna makes history at Knoxville
by Ayrton Breckenridge
Summer is approaching, that means racing season is here. On May 12, Knoxville raceway started its fourth race of the season. Racing on Saturday was the three normal sprint car engine classes that come to Knoxville: 305, 360 and 410. Coming into the night in the smallest engine class, Devin Kline driving the 5c was leading in points. In the 360 class, Ryan Giles driving the 9 car was first in points. In the 410 class, Brooke Tatnell driving the 55 was first in points.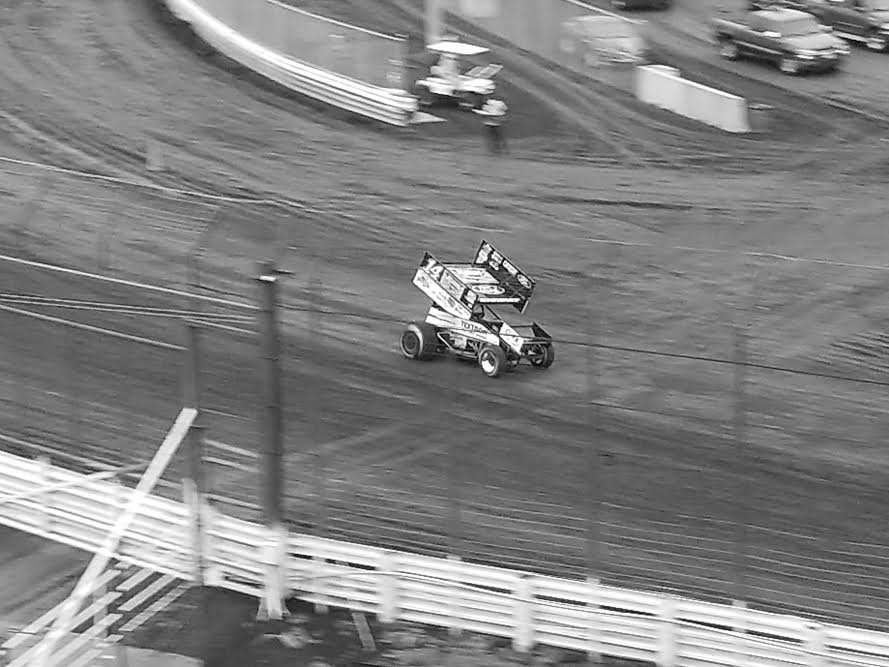 The weather forced the raceway to speed the night up, but the cars didn't need any help running fast. The track was sticky providing better speed for the cars. In 305 qualifying, Ryan Leavitt got quicktime on the half mile track with 16.819. In the first 305 heats Matthew Stelzer in the 99 got first as did the 81e of Eric Bridger in the second 305 heat. In the A main, the 35 of Kevin Hetrick led part of the race, but the 15 lap race provided lap traffic problems for the 35. Hetrick ended up third while Bridger finished first and the 22 of Leavitt finished second.
In the 360 class, the 15 of Christian Bowman got a quicktime of 15.762. In heat one for the 360 class, Nate Van Haaften driving the number 3 car got first. In heat two, the 4 of Jon Agan got first. The 18 lap A main was history making when the 55 of McKenna Haase was the first female to win in the 360 class. She started first and geeks on to it. Haase was also the first woman to win in the 305 class. The 70 of Calvin Landis got second and the 40 of Clint Garner got third.
"Blackjack" Brian Brown got quicktime in the 410 class with 14.595. The winners of the three heats were the 4 of Dakota Hendrickson, the 71a of RJ Johnson and the 49 of Josh Schneiderman. The A main was set with 20 lauds to go and Brown on the pole. Before one lap was finished, an accident occurred on the front stretch. Involved in the wreck the 24 of Terry McCarl, 17b of Bill Balog and 7w of Tasker Phillips. McCall went to the hospital for observation and was released Sunday. After the accident, Brown was able to pull away from the field winning $4,000. Darnell got second and the 83 of Justin Henderson got third. Former NASCAR driver Tony Stewart finished eighth after starting in the back due to a broken steering arm. The next race is May 19.