Cowman crushes football
You may have heard her name on the basketball court or when they announce the members of the winning shuttle hurdle team, but there is one more sport on junior Megan Cowman's repertoire: Football.
Cowman plays for the Iowa Crush, an all-women football team through the Independent Women's Football League. The league prides itself on giving women the opportunity to play football, a male-dominated sport, competitively at the national level. Cowman added football to her list of activities this year when PCM's agriculture teacher and fellow team member Amber Samson, who has been a member of the team for three years, introduced her to the league. Currently this spring sport season, Cowman is both a part of PCM's track team and the Crush as well as being a dedicated lifter.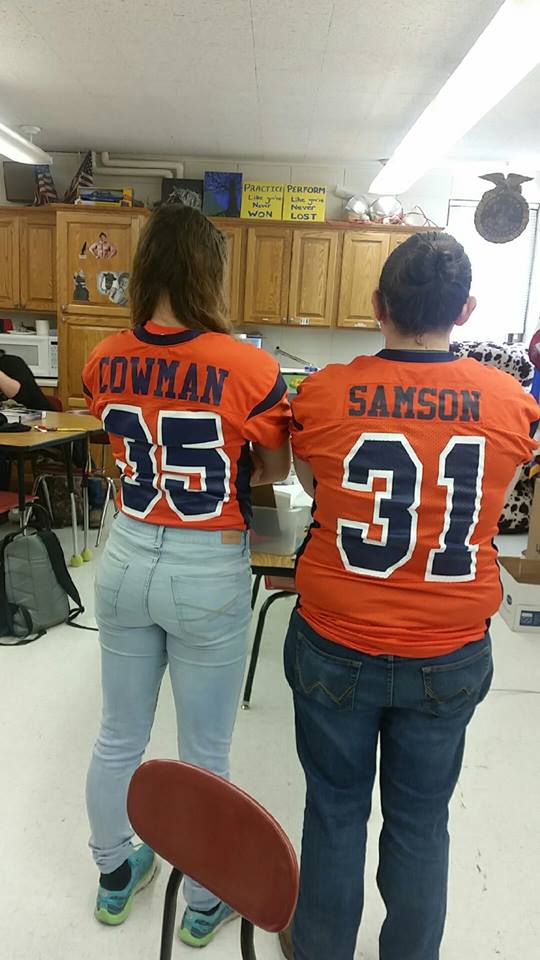 She covers a range of positions including linebacker, corner, running back and slot receiver. At 17-years old, she is the youngest member on the team; the next youngest teammate is 24-years old.
"My favorite part about playing football is the rush that I get when I get to hit and take down the girls that are older than me," Cowman said. "It's a women's team, so the ages range from 24 to 39."
The Iowa Crush is a travelling team in a league with teams from Oklahoma, Arkansas and Texas. They began their season against the Arkansas Wildcats in Little Rock, AR.
"My favorite memory with playing with the team so far was traveling to Arkansas for our first game," Cowman said. "It was my first time going to Arkansas and a first time traveling out of state with a team. The team made it an awesome, unforgettable memory."
The Crush's next game is in Tulsa, OK against the Tulsa Threat on May 12.
You can also catch Cowman at the state track meet on May 17 in the shuttle hurdle relay and May 18 for the 100 meter hurdle preliminaries.