PCM High School construction underway
by Nickolas Meinders
The exterior of PCM High School will begin to look very different in the next couple weeks and will never look the same after. There are a lot of big changes coming to PCM, with the construction crew moving in shortly after spring break; the entire exterior look of the high school has changed. Light poles coming down around the parking lot, the construction equipment in front of the west side of the school, and most students' vehicles parked in the grass towards the softball field are just some of the visible changes for now. In the future, many other things will look very different.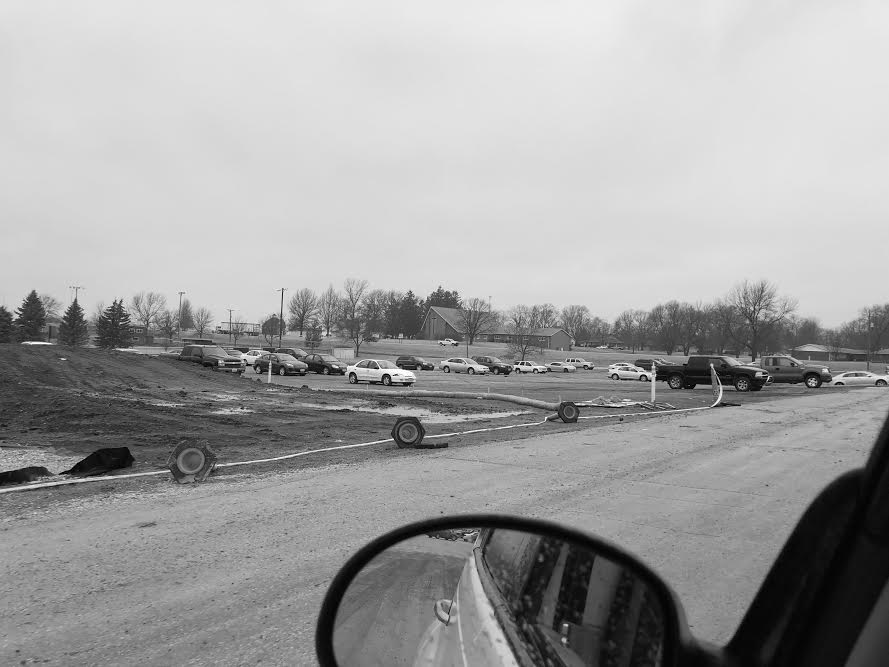 "We are getting a new student parking lot, we are adding two new classrooms and a student learning center on the west side of the building, remodeling the music room, the stage is going away, we are getting air conditioning and new heating units throughout the entire building, and the media center is getting remodeled," Principal Scott Bridges said.
Many of theses changes had to happen now because the school was running out of room for a growing student body. One of the first changes to happen is the demolition of the portable classroom; both history teachers John Shaeffer and James Nolin's classrooms have been relocated inside the building. An area that was once called "Camp DJ", and known by many as the area for history education at PCM will be taken down and turned into an area for more students to park in the future.
Bridges went on to say, "Student parking will be done this summer before school starts, the heating and cooling will all be done by the time students get back [from summer break] with the exception of the gym and wrestling room area. The media center will be done in two phases: some of it will be done this summer and the rest will be finished next summer. Everything is happening at different times. It's all sort of starting at the same time but are getting finished at different times."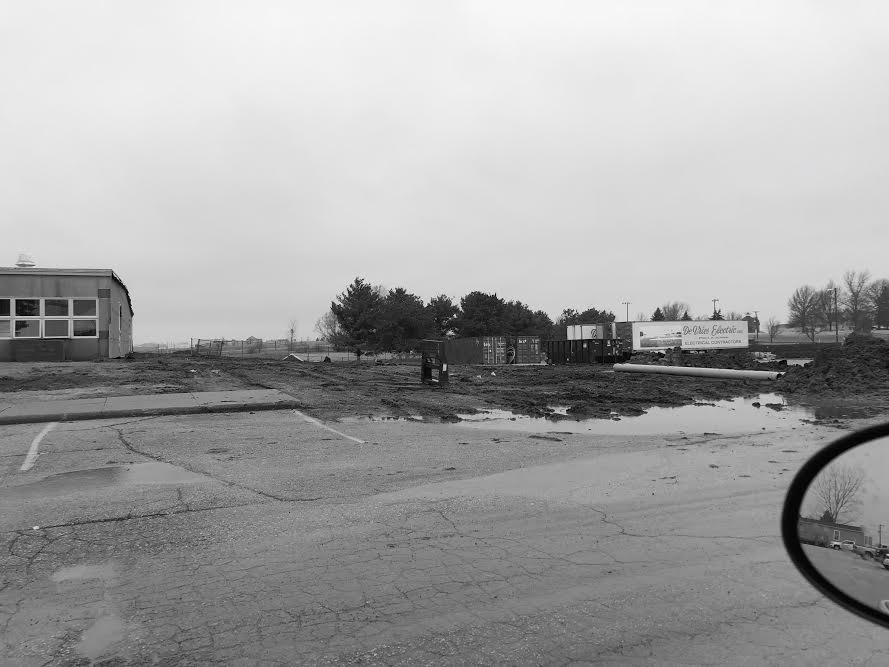 Students at PCM might have some slight inconveniences that come with the construction, such as noise in the classrooms from construction or students having to walk from their cars parked by the softball field, but it won't be long and it's tolerable for the time being. Although PCM might not look it's best at the moment, after it's all done PCM will look extremely different from the outside along with many large improvements inside the building as well.