Faith Howard partakes in State bowling
by Dylan Sanders
Faith Howard, a sophomore at PCM, participated in State bowling on Feb. 21 at the Cadillac Lanes in Waterloo. Faith Howard is only the second student from PCM to advance to State bowling. The other was her brother, Cody Howard, he graduated with the class of 2016. PCM allows it's students to participate in surrounding schools' athletic programs in sports that they are unable to offer such as bowling and swimming. Because of this, F. Howard is able to compete for the Southeast Polk bowling squad.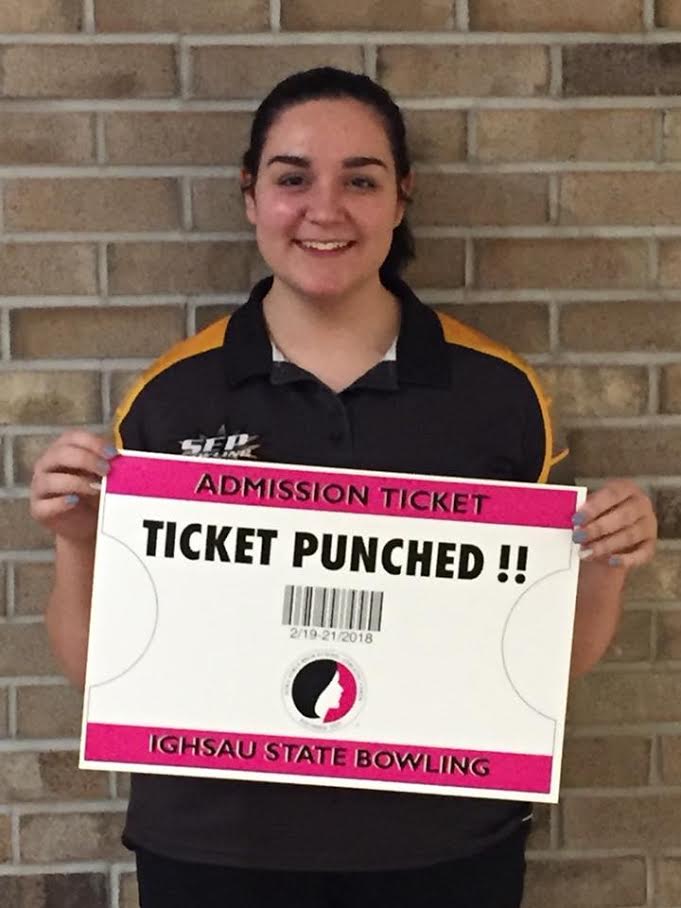 Bowling has been a part of F. Howard's life ever since her family joined their first bowling league together 15 years ago. F. Howard wasn't able to start when her family did, but she did soon after. F. Howard started to gradually become more involved in competitive bowling as she got her older. Then when F. Howard first started high school bowling, she fell in love with it.
Howard said, "My family isn't necessarily gifted at bowling, we have just practiced a lot and have put in a great deal of hard work while learning about the sport over the years."
Howard practices at the Great Escape Bowling Center in Pleasant Hill. It used to be called the Premier Bowling Center and is the sister bowling alley to Plaza lanes, the alley that burned down on Dec. 18.

F. Howard qualified for State individually on Feb. 13. She did so by leading the field of 24 bowlers with a total score of 413. In the qualifying match, every bowler bowled two rounds. The Southeast Polk girls' team put up a total score of 1657. It wasn't enough to qualify as a team, with the Valley girls' team prevailing with a total score of 1750. The SEP boys did end up qualifying, and they eventually went on to win State. F. Howard's teammate, freshman Zach Bianchi, lead the field of more than 50 bowlers with a total score of 504.
At State, F. Howard ended up placing 24th out of 52 bowlers. Her total score of 373 wasn't what she was hoping for.

F. Howard said, "I didn't do well in my first round because I only scored a 148, which was well below my season average. I brought it back in the second round with a much improved score of 225. Overall, I felt like I should have done much better. This was an awesome experience, and I hope to make it back to State next year."