NCMP Aquagirls: Conference champs
by Bradley McClellan
"My favorite thing about swim team is that there are so many girls from so many schools. We bond so well together, and we never have any drama. There are no favorites, and it's just an all around good team to be with," PCM Junior Alex Inskeep said.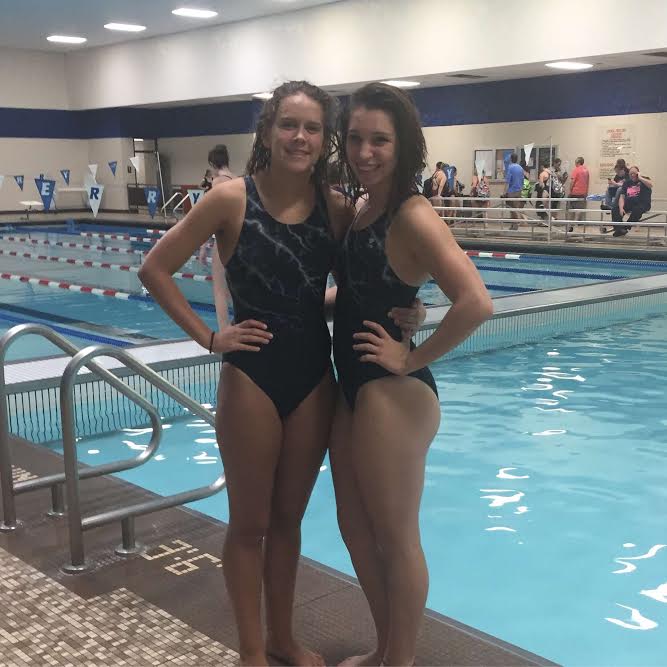 The abbreviation NCMP stands for Newton, Colfax-Mingo, and Pella. Although PCM isn't included in the abbreviation, students at Prairie City-Monroe High School are able to participate in the swim team with NCMP.
"The team is doing very well, with their team power ranking at 1,111 points. We technically are in two conferences due to the different schools involved in our team. We face of large variety of girls, but we go into every meet with a positive outlook for a win," inskeep said
Inskeep swims varsity for the Aquagirls; she has swam all top varsity events. She is a conference champion, and is hoping to end the season on a good note. Sophomore Emma Thomas also swims for the team. The team has been conference champions for 6 years in a row at the Little Hawkeye Conference held by Indianola. Inskeep also got a conference title in the individual 200 freestyle, 200 freestyle relay, and 400 freestyle relay for 1st place.
"I don't like to boast about myself, but I think I have done pretty well this season. I have swam all top varsity events this year and coming into districts anchoring two out of three of our varsity relays. I have improved on all of my events and have improved on the technical things in swimming too. You might think there wouldn't be much thought into swimming, but there are so many little things you have to think about from your feet to the way your head is positioned, and to even how your hand is entering the water. I hope I end this season being happy with how much I improved this season," Inskeep said.
There are 32 girls on the team including the two managers. While there is no true leader, the seniors seem to be the voice of the team. "They will greatly be missed next year, because I know they have made a huge impact on my life," Inskeep said.