Division One ranking at State Band
by Sabrina Reed
On Oct. 19, the PCM Marching Mustangs headed over to Pella, Iowa to compete in the Iowa High School Music Association (IHSMA) contest. The band performed at 5:15 pm on Pella High School's football field. It was a beautiful night to have for their last performance of the 2017 season.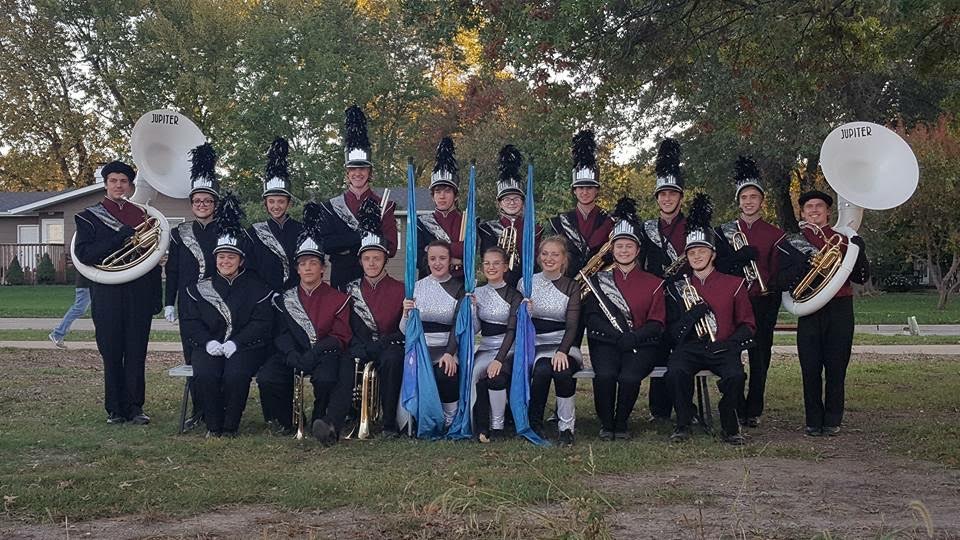 At the IHSMA contest, all bands are rated on a division scale. That means they are not competing against other bands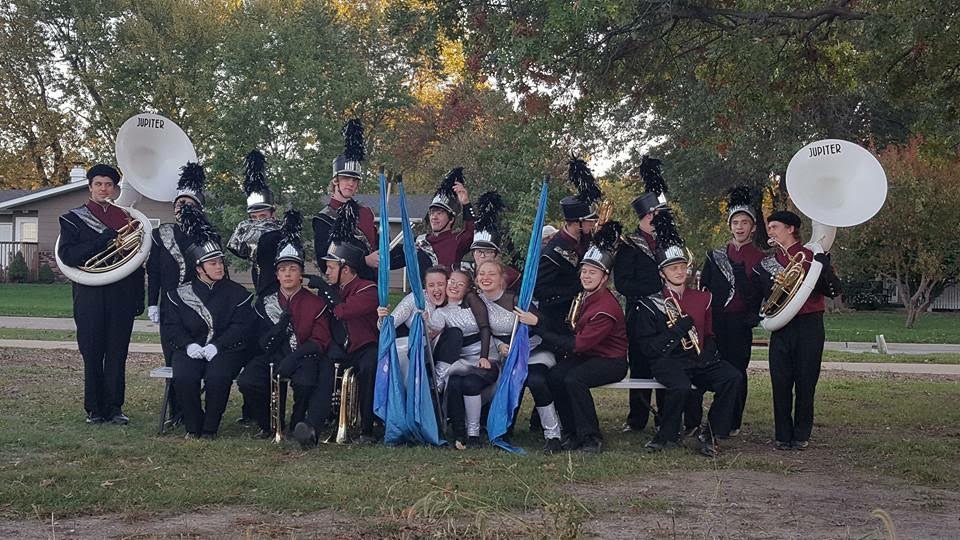 , just against themselves. The band received the best division rating you can achieve; a Division I rating. Their score totaled to be a 77.5 out of 100. This was their best score of the year. The lowest number you can have have to receive a Division I rating is a 68. Therefore, the band scored almost 10 points over that goal.
"Guard prepared like any other competition, lots of food, hair and makeup done, and getting dressed while listening to some throwback music, " senior color guard member Emily Keffer says. "I believe the color guard had a successful season due to all of the obstacles we had to face. With two girls getting injured and one being sick, we made it work and pushed through it. We worked hard and put full effort into every practice. The color guard is the closest thing I have to family. We are a group that has grown together, along with getting to know each other well. We have created a bond that I won't be able to forget."
The color guard and drumline also received individual scores at the contest. The guard's hard work paid off for a great end to the year with a score of 77. The color guard's school record for state is an 89. The girls were a ways off, but still succeeded in a well-executed performance.
The drumline also received a great score with a 74. The drumline's marching and beat kept the pace for the band and drove the band's sound all the way until the end.
This great finish at state was a perfect cap for the Marching Mustang's season. Concluding the season with three home football game performances, four competitions, and one indoor concert "occurring on Oct. 24."
It was very gratifying to see the band giving 100-percent effort and focus the entire show. Concepts we have been working on came together, and the result was a fantastic performance," band director Louis Dupuis says." The marching band had a successful season, and I am glad that we had such beautiful weather for our state performance. It was a great way to wrap up the season. Next year, I hope to continue improving the band's marching and maneuvering. This is where we will make up the most ground at competitions."