Help PCM senior commemorate military graduates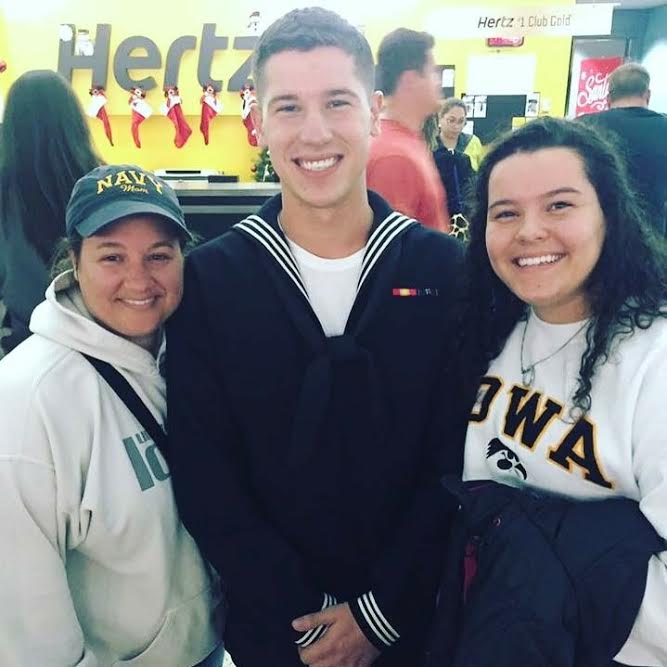 by Kinsey Phipps
After watching her older brother and 2015 PCM graduate Luke Pendroy serve in the U.S. Navy, PCM senior Lauren Pendroy knew she wanted to leave her mark on the high school by creating a commemorative piece to display honoring PCM High School veteran graduates. Lauren is currently enrolled in a class called "independent woods" where she is able to create this project for credit in addition to displaying PCM High School graduates who are serving or have served in the U.S. Military.
"My class project will consist of a series of wooden plaques that surround a center piece that displays the five logos of our U.S. Military. There will be emblems for the Army, Navy, Air Force, Marines, and Coast Guard.  I will be engraving the names of PCM graduates who have served in the military," Lauren said.
Lauren noticed there was nothing else like this currently at PCM, so she took the initiative to get it done. Prairie City-Monroe has been combined into PCM since 1992, so there are many classes and graduates who have served. Her project will have the ability to be added to in future years for future Mustang military.
Lauren currently has over 100 names for the project, but she wants to make sure she includes everyone. Lauren has started a Facebook page called "PCM Military Families" and encourages everyone who has served or has a loved one who served since 1992 to look at the list of names posted to make sure they're included. If not, contact [email protected] with student name, graduation year and branch if known.