Marching Mustangs compete at Urbandale
by Dylan Sanders
The PCM Marching Mustangs traveled to Urbandale for their second competition of the year. They placed third in the class 2A competition. Only West Marshall and Eddyville-Blakesburg-Fremont placed ahead of them with scores of 74.40 and 75.60 out of 100. This was the Mustangs' last competition before state.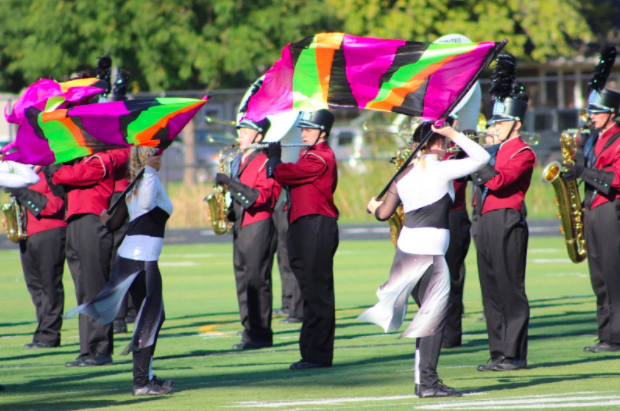 The band earned a score of 67.60 out of 100.
Band director Mr. Dupuis said, " I think color guard and pit were kind of the heroes of the show. Their hard work and extra time they had been putting into the show really showed off on Saturday. Some things that we need to work on as a band are our marching fundamentals, hitting with our heel, stepping off together. We need to work on our horizontal marching and our sound during movement. This week we are going to try and lock in on the beginning of part one, and we are just going to continue tweaking the show and trying to maintain the tempo throughout the song. "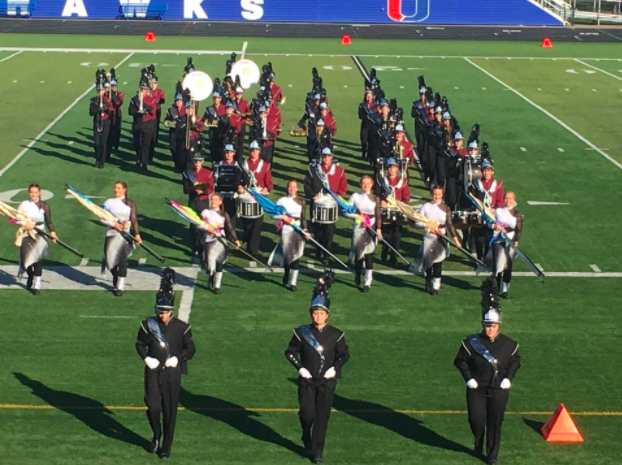 Once the band was done marching they were treated to a trip to the Jordan Creek Mall. The band also stayed to watch all of the 4A schools. The band performs next for homecoming tomorrow, Oct. 5 during halftime and for the State marching band contest in Pella on Saturday, Oct. 14.