Attacked by the Tigers
by Sabrina Reed
On Sept. 19, our volleyball girls headed to Gilbert to face off against the tigers. The girls played well but their scores did not look as so. With a loss of 0-3 matches, the scores of these matches were 25-11, 25-7, and 25-10, respectively. 
"It was our best match of the year even though we lost, " Coach Vittetoe said, "We are serving a lot better, and everyone is understanding where they need to be on the court better."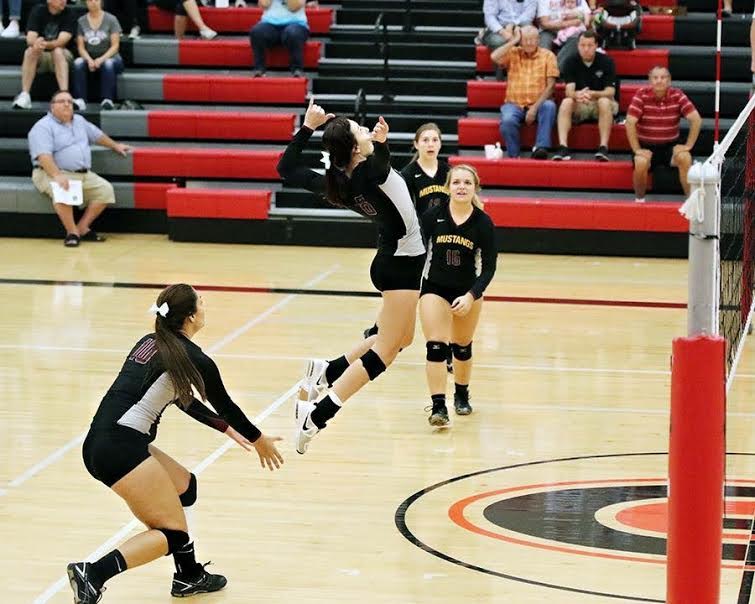 A few highlights of these matches were senior Regan Olson and junior Maddie Samson leading in 3 kills each. Senior Olivia Lippman leading in digs for the night with 11. Also, senior Madison Foster claimed all seven assists during these intense matches. 
"Out of the three years that I have experienced playing against the gilbert varsity team this year was by far the best we ever played against them. We didn't end the night with a win but we made them work for every point," senior Olivia Lippman said, "Moving forward as a team we discussed a lot of things we need to work on. A goal we have is to continue to work together as a team. This year our team is so positive and we want to continue to have that energy and positivity." 
The volleyball girls will continue this positive energy on Oct. 3 against South Hamilton at home.