Boys' golf place fifth at conference
by Darian Drake
The Mustang golfers went looking for a successful day at the Heart of Iowa Conference on May Second. However, it didn't turn out the way they planned.
"We thought we had a really good chance at winning it, but it didn't go as planned," said junior Dayton Boell.
Mustangs scored a total of 349 points putting them at fifth place out of nine teams.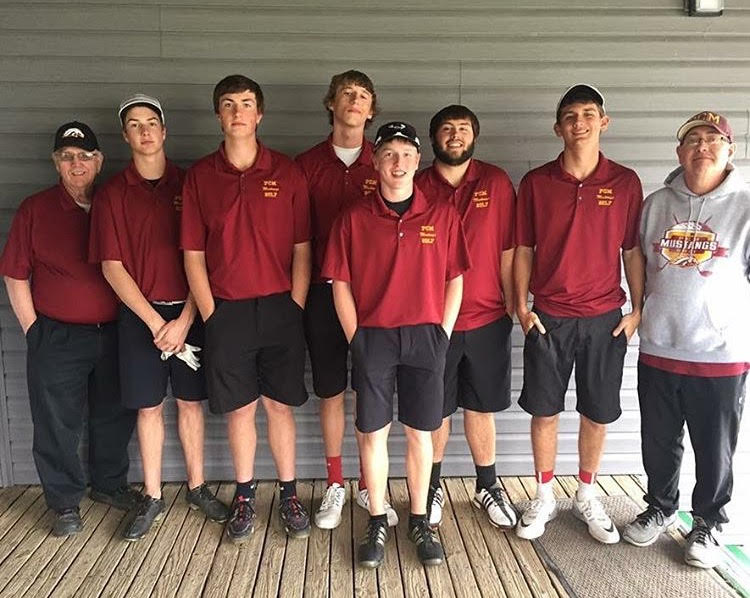 "I know we all could of played better, I think we could of won the meet if we all played of what we are capable of," said junior Noah Lanphier.
Lanphier led the team with a score of 83, tying him for ninth place with four other golfers. He had a total of eight pars and two birdies.
Another top performer was Boell, who scored 87, putting him in the top 20. He scored four pars and one birdie.
Following these two were senior Ryan Hill and sophomore Andrew Van Ryswyk. They scored 88 and 91 respectively.
Junior Jackson Thomas and freshman Reed Worth did not count in the team scoring, however they scored 92 and 101 respectively.
"I expect good things out of us, I think if we play good we can win every meet. Our ultimate goal is to make it to state and I think we have a good chance at going if we play good," said Lanphier.