Girls' golf takes fourth at conference
by Kinsey Phipps
Early in the morning of May 3, the girls' varsity golf team loaded up and took off to Cedar Pointe Golf Course in Boone for the long awaited 18-hole Heart of Iowa Conference golf meet. Out of eight teams in the conference, PCM placed fourth with a score of 410 behind South Hamilton, 402, Gilbert, 383 and victorious Nevada with the winning score of 371.
Two 'Stangs placed in the top 12 for the conference. Senior Breanna Maher was runner-up, carding an 84. A score of 97 brought a ninth-place finish for junior Sabrina Reed.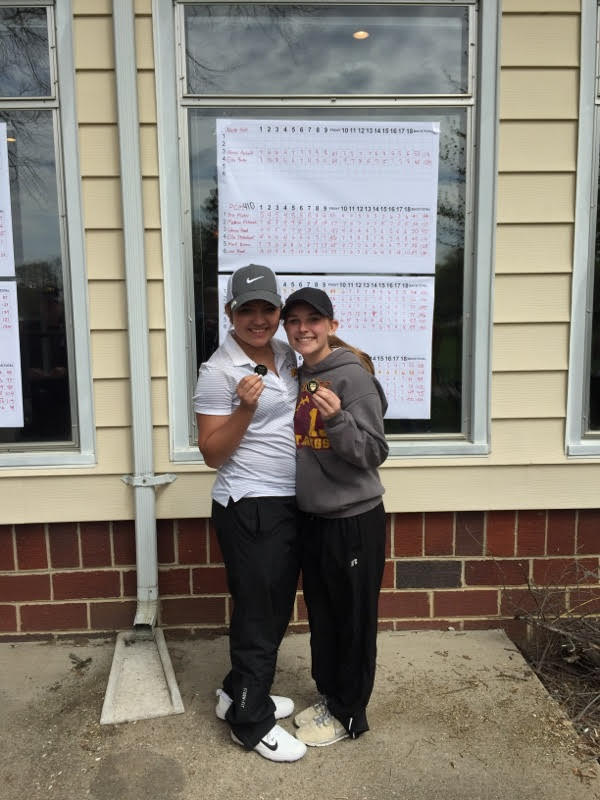 "I am very happy for both of them as they played well with some really tough competition," head coach Val Edwards said.
Other scores came from junior Madeline Mitchell with 113, junior Ellie Steenhoek behind Mitchell with 116, and sophomores Mackenzie Bussan and Lexi Reed shot a 123 and 134, respectively.
"I was very excited to place overall. I tried my best, and it payed off," S. Reed said. "I hope to continue to break records as a team and individually."
The girls will be on their way to Chariton today for a nine-hole meet. The golf meet begins at 1 p.m.
S. Reed said, "We want to beat our nine-hole We are going to keep working hard in order to achieve our goals."