PCM Mustangs fall short of first to East Marshall Mustangs
by Taylor Burns
A cold, April evening brought five first place, three second place and three third place finishes for the Mustang boys' varsity track team on April 27 at the final home meet of the season: The boys' senior night. The boys finished second with 133 points, losing the first place title to East Marshall with 135.
In the field events, senior Noah Clark started off the night winning discus throwing 140 feet, five inches. Clark was also second in shot put with 49 feet, six inches. His second place throw placed him ahead of 2016 state finalist Will Clapper of Collins-Maxwell-Baxter throwing 49 feet, 2 inches. Sophomore Cole Dustin finished third in high jump with a jump of 5 feet, 6 inches.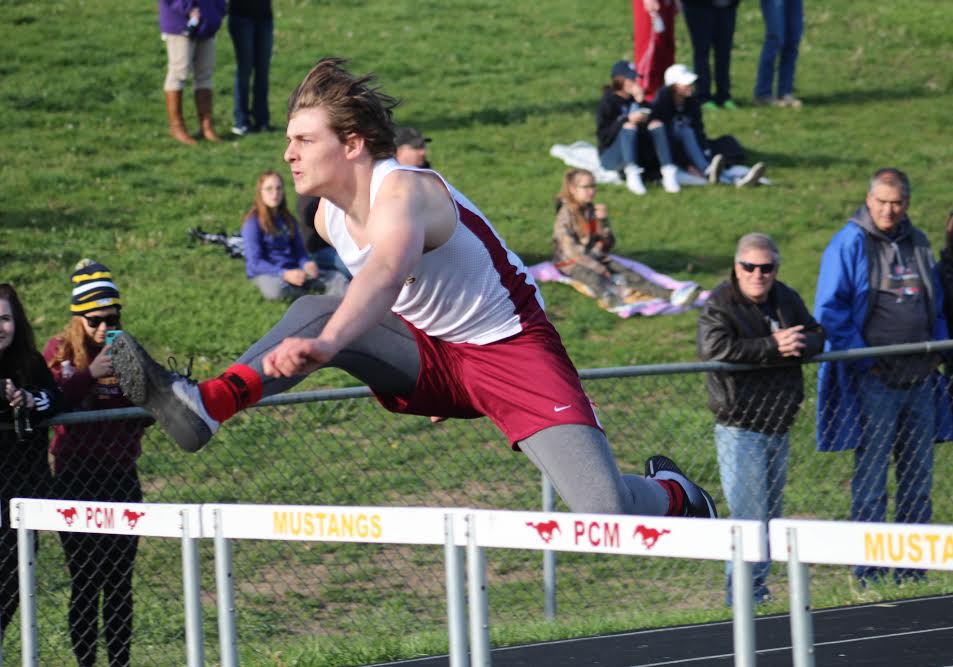 Clark was a State qualifier last season. "It was awesome being able to take home first and second [at the senior night meet]," he said. "Also almost hitting 50 feet in shot put was my end of the year goal, soI'm ahead of the game right now."
Junior Noah Anderson was first in the 200-meter dash running a 22.68.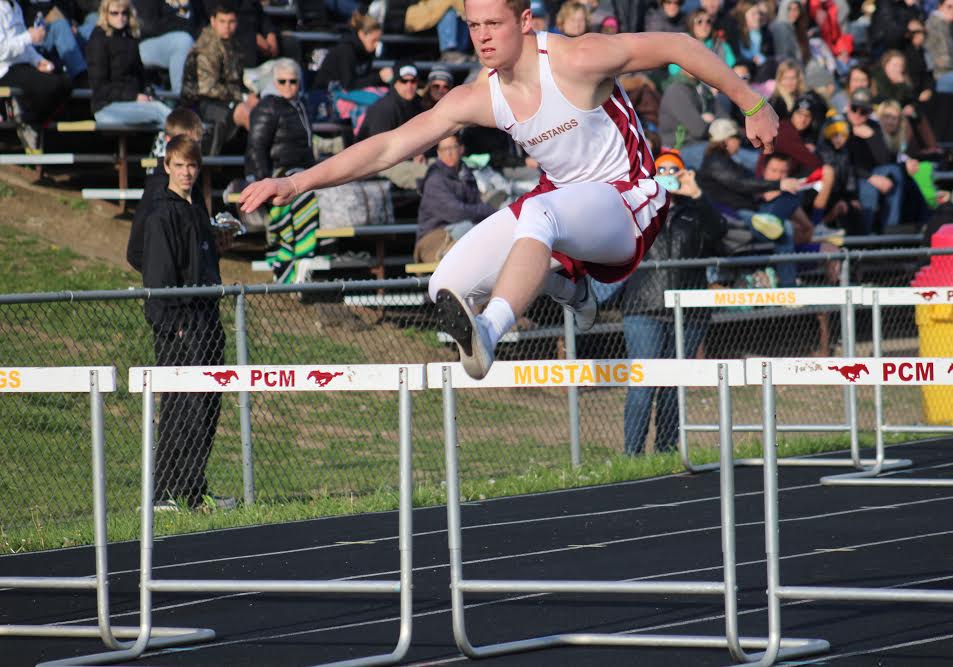 Dustin ran a 15.53 in the 110-meter hurdles getting him first place, only .42 seconds ahead of the second place finisher from East Marshall. Senior Chris Ellens won both the 3000 and 1600-meter run. He ran the 3000-meter in 10:11.93 and the 1600 in 4:45.68.
The 4×100-meter relay team, which qualified for the Drake Relays, finished second behind Montezuma in 46 seconds, .95 seconds off of their qualifying time of 45.05. Senior Luke Greiner, who would normally compete in the relay, did not on senior night.  The 4×200-meter relay team with sophomore Peyton Strover, junior Noah Henkenius, freshman Noah Hirayama and sophomore Preston VanWyk placed second running 1:36.58, approximately a second and a half behind first place.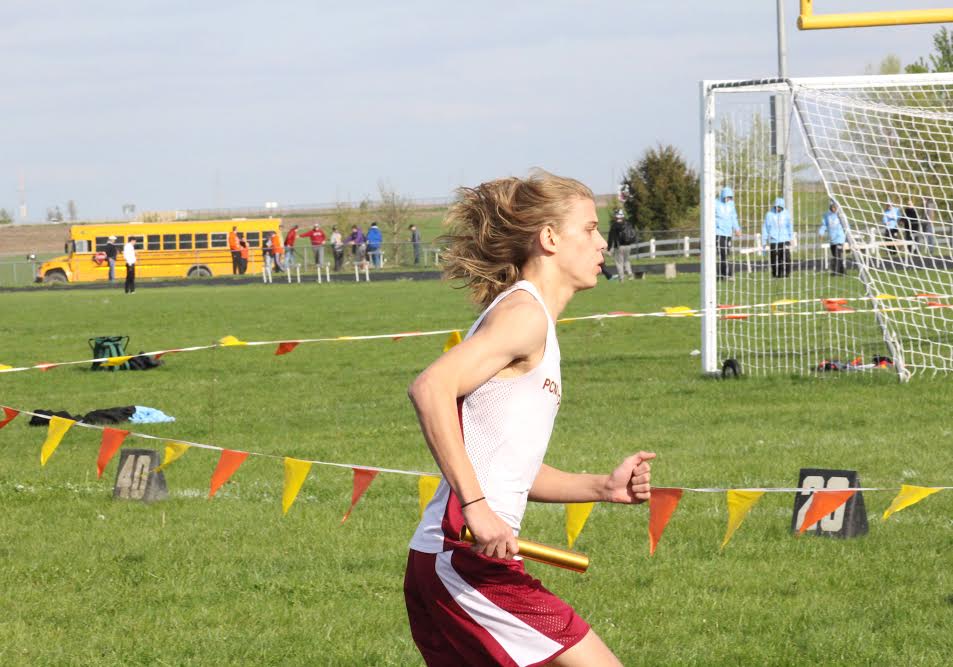 VanWyk, Anderson, sophomore Nick Buswell and Dustin of the shuttle hurdle relay team finished third in 1:05. The Mustangs' 4×400-meter relay team of sophomore Wes Cummings, Henkenius, VanWyk and Anderson finished third running 3:38.47.
The boys will run tonight, Thursday, May 4 at Newton High School in the Cardinal Relays. Field events start at 4:30 p.m.