After a blowout win against Colfax-Mingo, the PCM Mustangs boys' basketball team looked to
continue their success on Dec. 12 when they traveled to Baxter to take on a big rival CMB Raiders. PCM won 59-46.
The Mustangs and Raiders traded blows before in the first quarter, but after senior Trey Lindsay's three-pointer at the buzzer, the score was 19-13. Throughout the second quarter, it remained tight. Heading into halftime, the Mustangs only led by five, 29-24. But an electric third quarter put the Mustangs up 46-34. PCM held the lead through the fourth.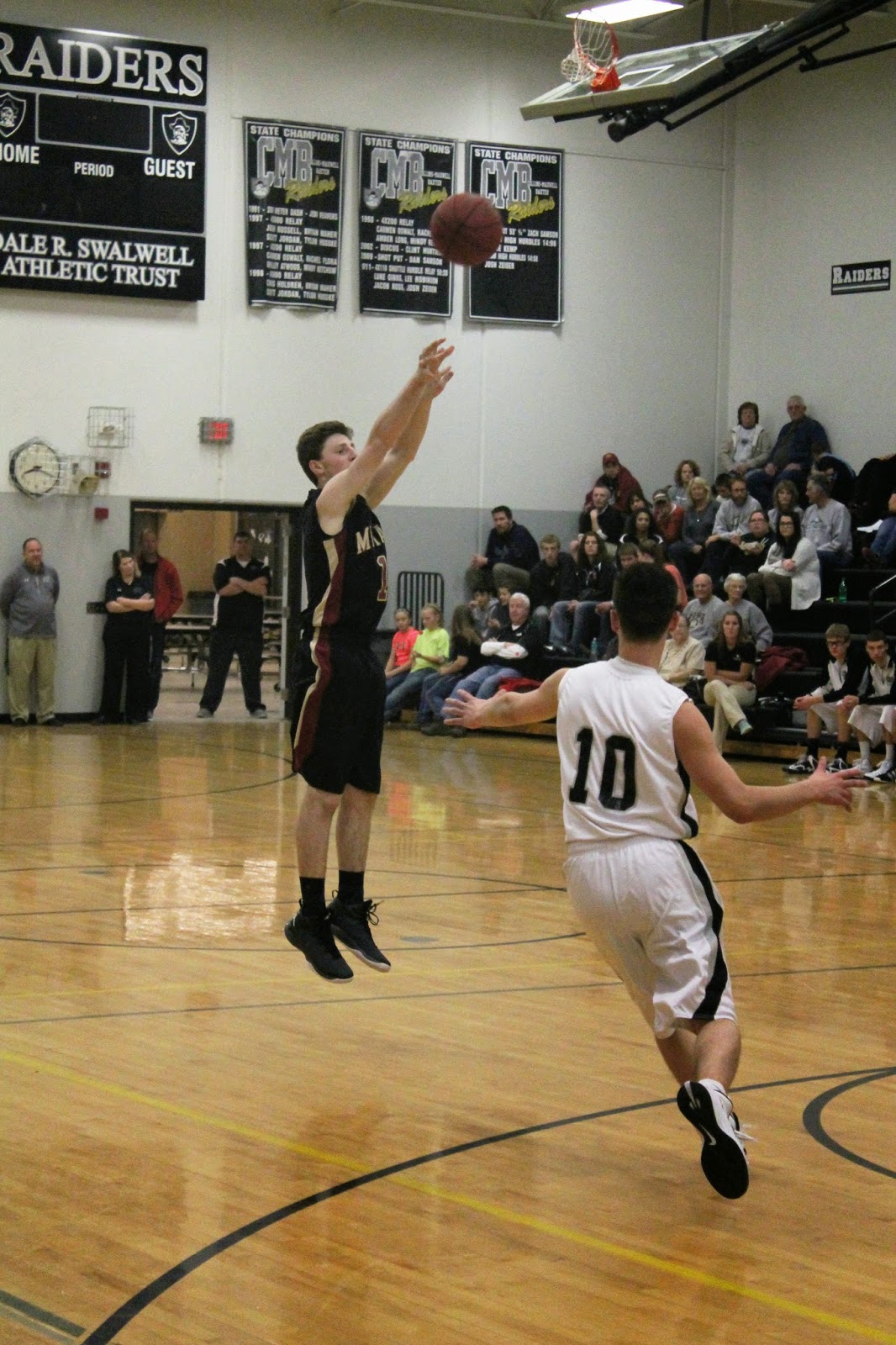 It was an even night on the stat sheet, as four Mustangs scored over double-digits on the night. Junior Logan Gilman and Lindsay each had 14 points, while senior Ricky Reeve had 11 and senior Luke
Pendroy had 10. Gilman also had six boards, while Lindsay led in assists and steals with seven and five, respectively.
"We need to improve our ball security because we still have too many turnovers," Pendroy said. "We also need to improve our free throws. But it felt really good to beat CMB after losing to them in football."
As of press time, the Mustangs' next game is Friday, Dec. 19, at home versus Saydel at 7:30 p.m.