Successful results for Solo and Ensemble
by Caleb Peter
On Saturday, April 1, 57 band students went to perform their songs after months of practicing. There were 22 soloists out of the 57 students. Sophomore Wyatt Van Gorp received outstanding performance for Center 2.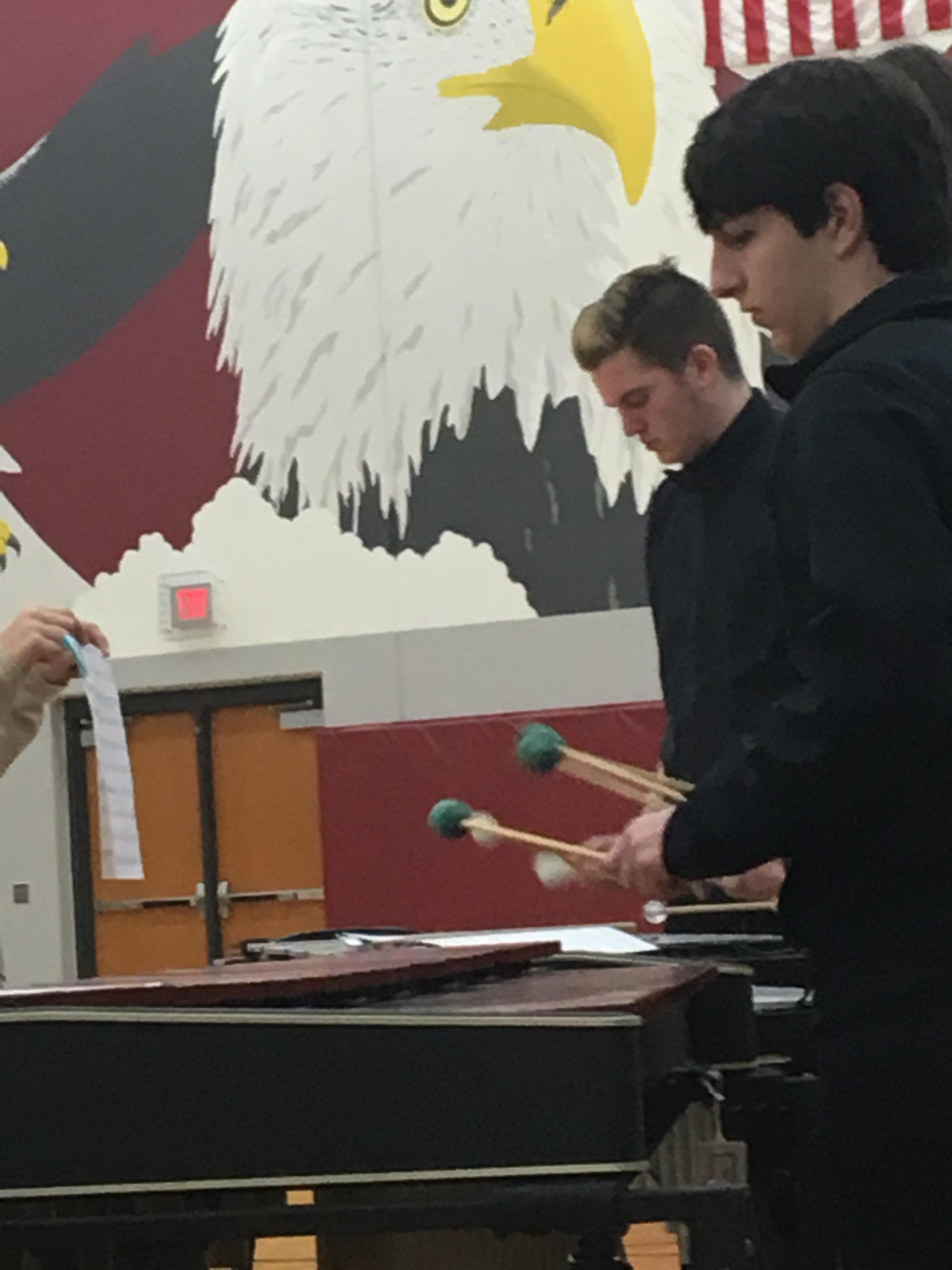 "We received nine Division I ratings and 13 Division II ratings. Six of the Division II's were one point from a Division I," said band director Ben Varner.
There were five ensemble groups: flute choir, clarinet choir, saxophone choir, percussion, and brass choir.
"I think the performance went pretty good. It was together, about how we practiced it," said junior Rory Van Gorp, after performing in the saxophone choir.
"I was extremely proud of everyone involved in solo and ensemble this year," said Varner. The next time the band is looking forward to perform is May 4, for Tulip Time at Pella, and May 6, for the High School State Large Group competition.