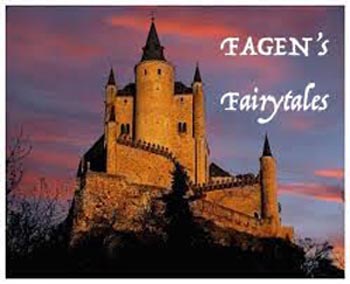 by Brady Fagen
Here I am again, writing another column about the time that I went fishing with my buddy Drew. (Magical flashback noises)
It was a warm, sunny day. We were at one of our secret ponds that no one knows about. Here, there are some massive fish, and of course we tried to catch them. However, today was not a good day to fish. We've tried everything from your average crank-bait to your high-tech LIVETARGET topwater frog. Nothing was working. We decided to quit and leave the pond. The fish weren't biting, we were tired, and it was about 95 degrees out. We decided to take a break for about two hours.
We went to Caseys to get some food. Next, we drove off to go to Walmart. Ah, Walmart; one of my favorite places. We went in and messed around for a bit. We blasted music on the speakers, we had lightsaber fights, and finally we came across the fishing section. I was in shock. Something came across my mind. It's not about what the fisherman thinks would be a good lure. You have to be the fish. Of course I did and next thing you know I found the right lure. I had to buy it. I couldn't wait to try it out in the water.
We were on our way back to the pond. I was jumping around my seat explaining to Drew what the fish would do if it saw the lure I had just bought. He looked at me as if I were stupid, but I knew exactly what I was talking about. Once we arrived, both Drew and I jumped out of the car. He got his stuff and started to fish. Meanwhile, I was up at the car, tying up my lucky lure. Once finished, it was time for me to get out there and try it. My palms were sweaty.
I casted out along the moss line. I started to reel in slowly, twitching in now and then. It came back with no fish on the end of my line. What was I thinking? I have to put myself in place of a fish. I cast out again. I reeled my lure in pretty quick. SHEESH! A fish had struck my bait! This sucker was massive. It pulled my line further out into the water. After a while, the fight tired the fish out. I pulled him in and Drew was in the water getting the fish. He handed it to me. The look on my face was priceless. I picked the bass up and jumped around. We had to weigh it quickly so we could put it back. This set my personal record. I caught a 7.2 pound bass. This is one of the fishing times I will never forget.