Boys' track looks to build off last year
by Brad McClellan
Last year, the PCM boys' track team had a decent season. The season was the second year that Collin Harrison led the Mustangs as head coach, and now he's eager to get going again.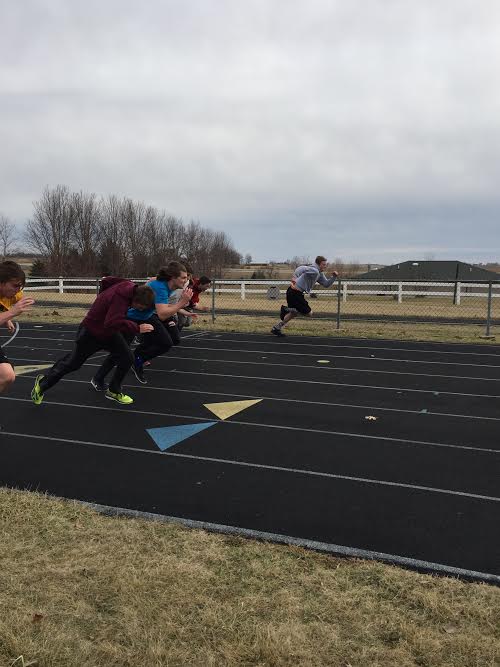 "This season I am looking forward to seeing how everyone has progressed.  We had a pretty young team last year and only lost 4-5 seniors.  We are set up to do some great things with the amount of returning athletes we have coming back and I am definitely looking forward to seeing them succeed after getting another year stronger." Harrison said.
The spring 2016 season included some strong performances at some meets and post low scores at meets with bigger schools. Some of the highlights of the season were competing finishes at both Pella Christian and BGM. This year, Harrison has achievable goals for the team.
"My goal for the season is to improve," Harrison said. "My ultimate goal and everyones ultimate goal in track is to get to the state track meet in multiple events. That is what we will work towards throughout the year."
Harrison expects improvement out of all of our boys. "This has always been what our track and field program is all about. If we keep improving and working hard to get better, good things will come."
Catch the boys' team in action in their first meet on Tuesday, March 15.