Ms. Cross travels to PCM
by Taylor Burns
"I'm learning so much already. It's my first teaching job, so I'm looking forward to just teaching with my own classroom and trying out new things with the newspaper and the yearbook," Ms. Michaela Cross said. She started on Feb. 21 as the new English 9 teacher and the Journalism and Yearbook adviser at the high school.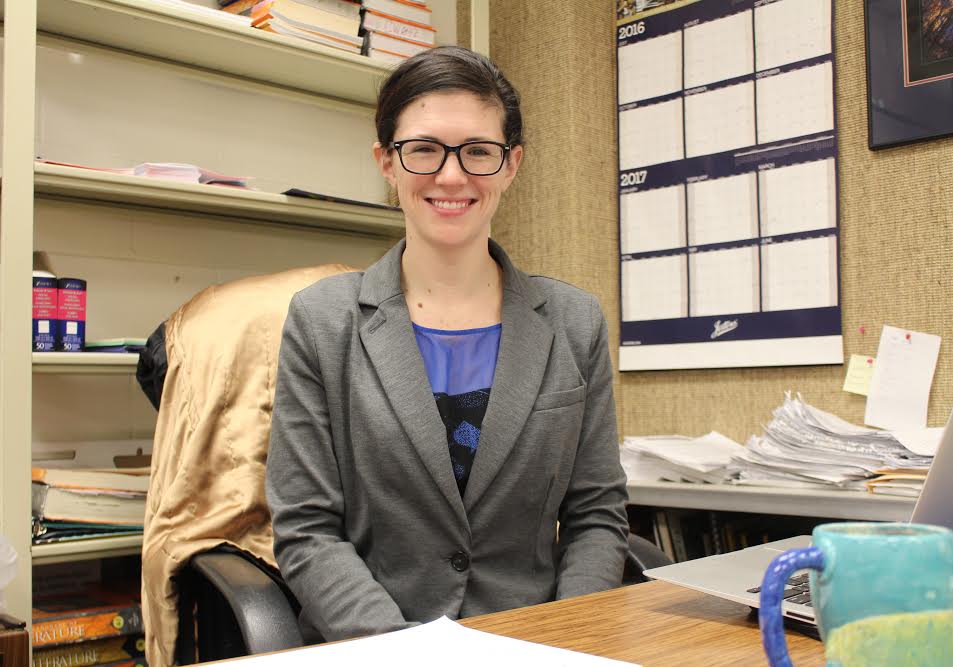 Cross grew up in Overland Park, Kan. and attended Blue Valley High School in Stilwell, Kan. She came to Iowa to attend Drake University in 2005 and graduated in May 2009 with two bachelor's degrees in Radio Television Production and Political Science and a minor in Documentary Production.
"That (2009) was a really bad time for the economy, and very few companies were hiring," she said.
Cross moved in with her parents in Nashville, Tenn. and worked as a barista at a café making minimum wage. She also worked for free for Nashville Public Television doing camera work. She saved up her money, packed up her things and moved to Australia on Oct. 31, 2010 for one year on a working holiday visa.
"I really do like to travel. I try to take at least one trip a year," she said. "I think the biggest thing I'm proud of that kind of sets me apart is my travel. I do it for myself. I've done most of it alone because I feel like that's taught me most about myself."
Cross has always had a passion for teaching others, so three years ago she sold her car, furniture and appliances on Craigslist, donated her clothes and took one backpack to Thailand to teach English for one year.
In her free time, she enjoys traveling, working out, reading, hiking and playing with her two cats. She also described herself as curious, caring and hard-working.
"My mom was a single mom and made sure I went to the best school in the area. We moved a lot because I was a military kid, so her motivation to have me succeed more than she did [influences me]," she said. "Whenever I come across something difficult, I look to her for motivation and try to model her."
Cross was nervous to come to PCM because it is the middle of the year, and she says it might be hard for students to adjust to a new teacher again, but she says everyone, including the teachers, "are so nice."
As Cross gets settled at PCM, she remembers why she wanted to become a teacher. "My mom wanted me to be a teacher when I was 18, and I said no. I wanted to make documentaries. I had a bunch of random jobs, but I realized every job had some sort of teaching in it," she said.
At this point in her life, she is loving what she's doing. Cross said, "I think my dream job is basically be a journalism and yearbook teacher. I also really like teaching English as a second language, so to someday incorporate that would be really cool. At this point in my life, I think I have my dream job."