North, Branderhorst earn Iowa Degree
by Kinsey Phipps
Two PCM students were awarded the second highest degree the state of Iowa can grant an FFA member: The Iowa Degree. Senior Josie Branderhorst and junior Brady North accept the award on April 11 at the Iowa FFA Leadership Conference in Ames.
Qualified applicants must meet the minimum involvement requirements in each of the following: Supervised Agricultural Experience (SAE), FFA and Classroom/Laboratory. These components are what is called the three-circle model. If applicants meet these requirements, they are considered for the Iowa Degree.
Along with meeting involvement requirements, a student's application is compiled of a record-keeping system throughout their years of high school. Branderhorst used her job, so she kept track of things such as paychecks, paycheck numbers and taxes. North kept track of hours for his tractor. Many FFA students choose expenses for an animal, so they keep track of expenses, with examples being feed, and vaccinations. Students may choose what to use as a tracking system for their application.
"Brady and I spent a lot of nights in the Ag room, which was not fun at the time. But looking back and seeing all of the hard work done and complete, I would definitely say it was worth it," Branderhorst said.
North was surprised with his results, "It means a lot getting [the Iowa Degree] with all the work I put in filling the degree application and the work for my record books. I didn't think I would get my Iowa Degree this year on my first try."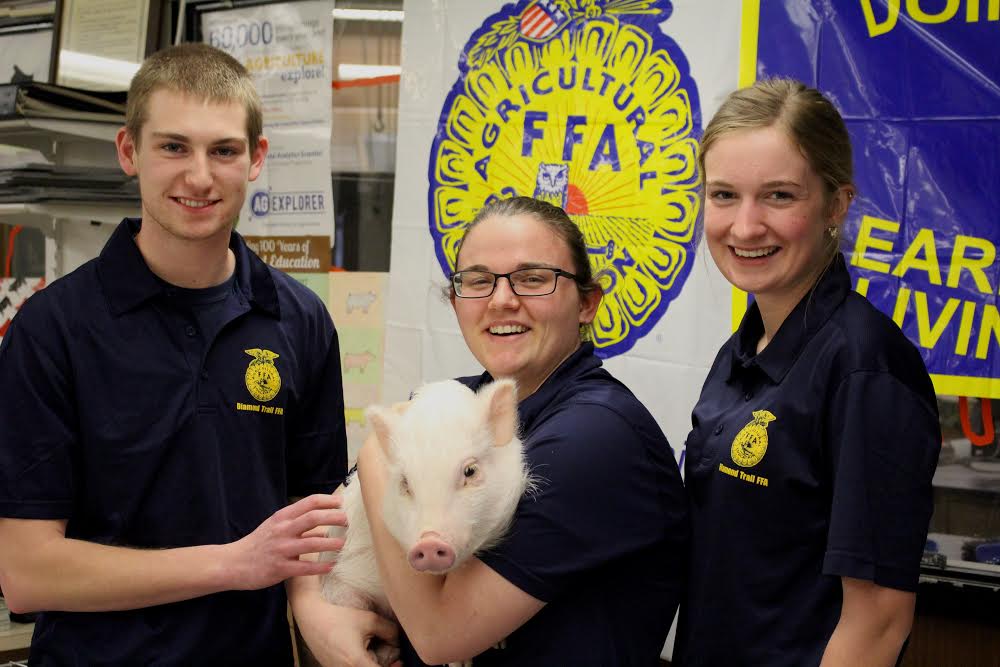 FFA advisers met at district review on Feb. 7. PCM Vocational Agriculture teacher Amber Samson was involved in selecting students to receive the Iowa Degree, but she was not involved in Branderhorst or North's selection process. Their application was reviewed by advisers from other schools. Samson gave Branderhorst and North the news the next morning.
"Well, we were in front of the entire chapter. I was excited because it had gone through a district review once, and they told us what we should change," Branderhorst said. "We reviewed it and sent in our best work, so I was excited."
Each state offers a degree similar to that of Iowa's. The highest award given out by the national FFA organization is the American FFA Degree, a nationwide award given after high school graduation. It is bestowed upon less than 1 percent of all FFA members.
Branderhorst doesn't plan on applying for the American FFA Degree, but North does.
"I plan to apply for my American FFA Degree in a few years when I have better, additional records. I wanted to get my degrees because my dad was the second person from Monroe to get them, and it is a great achievement," North said.
North will have one more year in FFA, but Branderhorst will be graduating PCM this May.
"[Getting my Iowa Degree] is huge. This is a big award, and it is the second highest award you can receive in FFA. This award goes back to records from my freshman year," Branderhorst said. "It's really cool to see my FFA career come full circle. I'm very thankful for my four years of involvement in FFA."